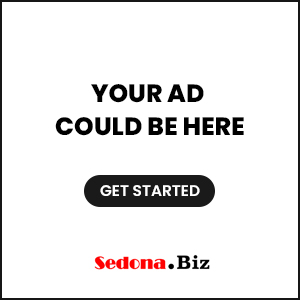 Acclaimed new independent films make Sedona premiere at Mary D. Fisher Theatre
Sedona AZ (November 24, 2014) – The Sedona International Film Festival is proud to present the Northern Arizona premieres of the acclaimed new award-winning independent films "Citizenfour" and "The Skeleton Twins" showing Nov. 28-Dec. 4 at the Mary D. Fisher Theatre.
CITIZENFOUR
"Citizenfour" is a real life thriller, unfolding by the minute, giving audiences unprecedented access to Academy Award-nominated director Laura Poitras and journalist Glenn Greenwald's encounters with Edward Snowden in Hong Kong, as he hands over classified documents providing evidence of mass indiscriminate and illegal invasions of privacy by the National Security Agency (NSA).
Poitras had already been working on a film about surveillance for two years when Snowden contacted her, using the name "Citizenfour", in January 2013.  He reached out to her because he knew she had long been a target of government surveillance, stopped at airports numerous times, and had refused to be intimidated. When Snowden revealed he was a high-level analyst driven to expose the massive surveillance of Americans by the NSA, Poitras persuaded him to let her film.
"Citizenfour" places you in the room with Poitras, Greenwald, and Snowden as they attempt to manage the media storm raging outside, forced to make quick decisions that will impact their lives and all of those around them.
"Citizenfour" not only shows you the dangers of governmental surveillance—it makes you feel them. After seeing the film, you will never think the same way about your phone, email, credit card, web browser, or profile, ever again.
"Citizenfour" will be shown at the Mary D. Fisher Theatre Nov. 28-Dec. 4. Showtimes will be 4 p.m. on Friday and Saturday, Nov. 28 and 29; 7 p.m. on Sunday and Monday, Nov. 30 and Dec. 1; and 4 p.m. on Thursday, Dec. 4. 
THE SKELETON TWINS
An all-star ensemble cast is featured in "The Skeleton Twins", including Bill Hader, Kristen Wiig, Luke Wilson, Ty Burrell and Joanna Gleason.
After many years of estrangement, twins Maggie (Kristen Wiig) and Milo (Bill Hader) lead separate lives on opposite sides of the country. When both feel that they're at the end of their ropes, an unexpected reunion forces them to confront how their lives went so wrong. For Maggie, that means re-examining her marriage to sweet "nature frat boy" Lance and her own self-destructive tendencies, while Milo must face the pain of an early heartbreak he never quite got past.
As the twins' reunion reinvigorates them both, they realize the key to fixing their lives just may lie in accepting the past and mending their relationship with each other. With painful wounds that only the other can understand, Milo and Maggie grow closer as they try to guide each other through this newest set of secrets. Eventually Milo and Maggie grow to understand that living truthfully and sharing their lives with each other is the only way they can move forward and reclaim the happiness they once enjoyed together.
Critics and audiences are raving about "The Skeleton Twins". Entertainment Weekly calls the film "smart and really funny. Kristen Wiig and Bill Hader are fantastic. Their chemistry is infectious!" The Hollywood Reporter calls the film "warm, funny and heartfelt", while Rolling Stone Magazine raves "Bill Hader and Kristen Wiig are uproarious! The comic and dramatic range of their performances will blow you away!"
"The Skeleton Twins" will be shown at the Mary D. Fisher Theatre Nov. 28-Dec. 2. Showtimes will be 7 p.m. on Friday and Saturday, Nov. 28 and 29; and 4 p.m. on Monday and Tuesday, Dec. 1 and 2. 
Tickets are $12, or $9 for Film Festival members. For tickets and more information, please call 928-282-1177. Both the theatre and film festival office are located at 2030 W. Hwy. 89A, in West Sedona. For more information, visit: www.SedonaFilmFestival.org.