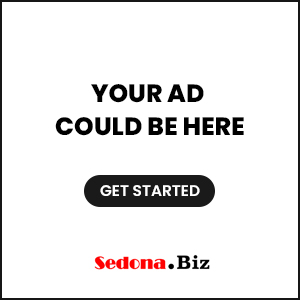 Multiple award-winning, critic and audience sensation premieres at Mary D. Fisher Theatre
Sedona AZ (January 9, 2015) – The Sedona International Film Festival is proud to present the Northern Arizona premiere of the multiple award-winning, critic and audience sensation "Whiplash" starring Golden Globe-nominee J.K. Simmons. The film will show Jan. 16-22 at the Mary D. Fisher Theatre.
"Whiplash" was just named the American Film Institute's "Movie of the Year" and was a major hit at the Sundance, Cannes and Toronto Film Festivals — winning two top prizes at Sundance: the Grand Jury Prize and Audience Award.
Andrew Neiman (Miles Teller) is an ambitious young jazz drummer, single-minded in his pursuit to rise to the top of his elite east coast music conservatory. Plagued by the failed writing career of his father, Andrew hungers day and night to become one of the greats. Terence Fletcher (J.K. Simmons), an instructor equally known for his teaching talents as for his terrifying methods, leads the top jazz ensemble in the school.
Fletcher discovers Andrew and transfers the aspiring drummer into his band, forever changing the young man's life. Andrew's passion to achieve perfection quickly spirals into obsession, as his ruthless teacher continues to push him to the brink of both his ability—and his sanity.
A journey that can be seen alternately as a descent into madness or an ascent to greatness comes to a crescendo on the biggest platform for Andrew's talents — the unforgiving stage of Carnegie Hall.
Critics are raving about "Whiplash". Travis Hopson from the Examiner raves " 'Whiplash' will  have audiences cheering and begging for an encore!" Entertainment Weekly says " 'Whiplash' didn't just raise the bar — it electrified the spirits of everyone who saw it!" A.O. Scott from The New York Times calls the film "Thrilling! Just try to sit still in your seat!" Peter Travers from Rolling Stone calls it "Electrifying! A diabolically entertaining spellbinder!"
"Whiplash" will be shown at the Mary D. Fisher Theatre Jan. 16-22. Showtimes will be 4 p.m. and 7 p.m. on Friday, Jan. 16; 4 p.m. on Saturday, Jan. 17; 7 p.m. on Sunday, Jan. 18; 4 p.m. on Tuesday, 7 p.m. on Thursday, Jan. 22. 
Tickets are $12, or $9 for Film Festival members. For tickets and more information, please call 928-282-1177. Both the theatre and film festival office are located at 2030 W. Hwy. 89A, in West Sedona. For more information, visit: www.SedonaFilmFestival.org.