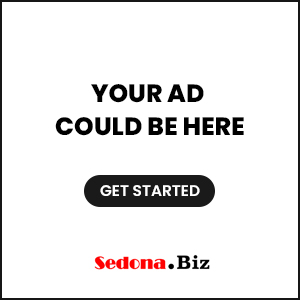 Annual concert by acclaimed musician in his hometown debuts on the big screen
Sedona AZ (October 1, 2014) – The Sedona International Film Festival is proud to present André Rieu's 2014 Hometown Concert — on screen — captured live from Maastricht, The Netherlands, on Monday, Oct. 13. The concert event was captured live in high-definition and will be broadcast to fans all over the globe as part of a worldwide cinema event. There will be two shows at 4:00 and 7:00 p.m. at the festival's Mary D. Fisher Theatre. 
Help celebrate the 10th Anniversary of André Rieu's traditional evening concerts, staged on the most romantic city square in The Netherlands!  Be prepared for emotions to soar, during one of the most extraordinary concerts of the year as the maestro puts on a magnificent spectacle during this very special anniversary edition of his much-loved concerts.
One of the most popular live acts in the world, the King of Waltz will be working his magic to present an unforgettable evening full of humor, music and emotion for every age.  Be swept away with the incredible atmosphere, which attracts audiences from every corner of the globe, who come together to share and experience beautiful music, song, laughter and dancing!  
The dramatic and alluring medieval square will be transformed into a romantic open-air concert, featuring André and his famous 60-piece Johann Strauss Orchestra, along with many famous guest artists, soloists, light shows and spectacular fireworks.
André said:   "My 10th Anniversary hometown concert is very dear to my heart and I wish everyone could be here to help us celebrate.  However, if you can't join us in Maastricht, I hope I can touch your heart by bringing this special evening to you, on the big screen in your local cinema."
2014 is the fifth consecutive year that André has screened this spectacular concert in cinemas worldwide.  The Maastricht concerts are so special and so unique with the atmosphere in the town square heightened by both the enormous crowd and the many restaurants lining the square, who all take part in this magnificent event.  
Since his Johann Strauss Orchestra began in 1987, literally millions have swayed and smiled to his pied piper glory. He has sold over 22 million albums. His live shows are an extravaganza epic proportions. The most excessive and extravagant show to take on the road, this is truly a show built for pleasure.
"André Rieu's 2014 Hometown Concert" will be shown at the Mary D. Fisher Theatre on one day only: Monday, Oct. 13 at 4:00 and 7:00 p.m. Tickets are $15, or $12.50 for Film Festival members. Tickets are available in advance at the Sedona International Film Festival office or by calling 282-1177. Both the theatre and film festival office are located at 2030 W. Hwy. 89A, in West Sedona. For more information, visit: www.SedonaFilmFestival.com.