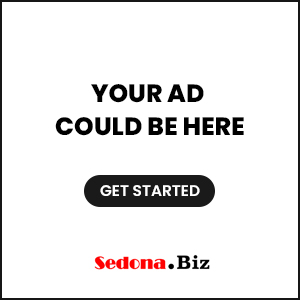 Film nominated for Golden Globe Award, shortlisted for the Oscars at Fisher Theatre
Sedona AZ (December 27, 2017) – The Sedona International Film Festival is proud to present the Northern Arizona premiere of the multiple award-winning and nominated new film "The Square" showing Jan. 5-9 at the Mary D. Fisher Theatre.
"The Square" is nominated for the Golden Globe Award for Best Foreign Film and shortlisted for the Academy Award for Best Foreign Language Film. The film stars Dominic West, Elisabeth Moss, Claes Bang and Terry Notary.
Christian is the respected curator of a contemporary art museum, a divorced but devoted father of two who drives an electric car and supports good causes. His next show is "The Square" — an installation which invites passersby to altruism, reminding them of their role as responsible fellow human beings.
But sometimes, it is difficult to live up to your own ideals: Christian's foolish response to the theft of his phone drags him into shameful situations. Meanwhile, the museum's PR agency has created an unexpected campaign for "The Square". The response is overblown and sends Christian, as well as the museum, into an existential crisis.
"I wanted to make an elegant movie, with visual and rhetorical devices to provoke and entertain viewers," said director Ruben Östlund. "Thematically the film moves between topics such as responsibility and trust, rich and poor, power and powerlessness. The growing beliefs in the individual and the declining beliefs in the community. The distrust of the state, in media and in art."
Critics and audiences are raving about "The Square":
"Smart and laugh-out-loud funny." — Emily Yoshida, New York Magazine
"Brilliant!" — Richard Lawson, Vanity Fair
"Outlandishly funny and biting." — Stephanie Zacharek, Time Magazine
"There's never been a Palme d'Or winner quite like 'The Square'." — Patrick Ryan, USA Today
"This is high wire cinema. It sets out to make your jaw drop. And it succeeds." — Peter Bradshaw, The Guardian
"The Square" will be shown at the Mary D. Fisher Theatre Jan. 5-9. Showtimes will be 7 p.m. on Friday and Monday, Jan. 5 and 8; and 4 p.m. on Sunday and Tuesday, Jan. 7 and 9.
Tickets are $12, or $9 for Film Festival members. For tickets and more information, please call 928-282-1177. Both the theatre and film festival office are located at 2030 W. Hwy. 89A, in West Sedona. For more information, visit: www.SedonaFilmFestival.org.