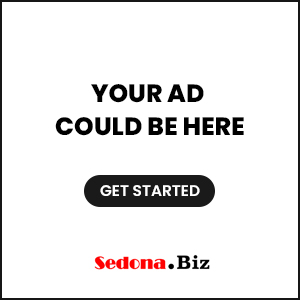 Dance, sing and party with this unforgettable encore at the Fisher Theatre "jazz club"
Sedona AZ (January 15, 2018) – Music, celebrity, scandal and corruption are all part of the fun as the Mary D. Fisher Theatre is transformed into a 1920's jazz club and speakeasy for a special encore of the Academy Award-winning big-screen musical "Chicago".
Get all "jazzed-up" in costume and spend the evening with Catherine Zeta-Jones, Renée Zellweger, John C. Reilly, Richard Gere and company (all on-screen, of course) and the toe-tapping jazz music of 1920's Chicago at a special event featuring the smash hit movie musical on Monday, Jan. 22 at the Mary D. Fisher Theatre, presented by the Sedona International Film Festival.
Movie showtime is 7 p.m., but plan to come early to enjoy the "jazzy" speakeasy atmosphere and join in the fun and photo-ops!
Dress in 1920's "Chicago" attire and come sing-a-long (if you wish) to all the catchy tunes, including "All That Jazz". Join the merry murderesses for the "Cell Block Tango". And "Razzle Dazzle" them with Richard Gere's Billy Flynn.
"Chicago" — based on the multiple Tony Award-winning Broadway musical — won six Academy Award, including Best Picture, Best Supporting Actress, Best Editing, Best Costume Design, Best Sound and Best Art Direction and was nominated for seven others, making it one of the most nominated films in history at the 2003 Oscars.
Nightclub sensation Velma (Catherine Zeta-Jones) murders her philandering husband, and Chicago's slickest lawyer, Billy Flynn (Richard Gere), is set to defend her. But when Roxie (Renée Zellweger) also winds up in prison, Billy takes on her case as well — turning her into a media circus of headlines. Neither woman will be outdone in their fight against each other and the public for fame and celebrity.
The magic of the musical's timeless songs propels this intoxicating tale of scandal, corruption and cover-up, creating an unforgettable show. A large cast, non-stop songs and explosive dance numbers combine to make "Chicago" a guaranteed smash.
Have you ever been to a film musical and had the uncontrollable urge to burst into song or dance? Now is your chance! Let your inhibitions go for an evening where you are the stars.
So … come dressed in your favorite razzle-dazzle "Chicago" attire and join the Mary D. Fisher Theatre party team! The theater and lobby will be transformed into a jazz-club speakeasy, complete with dancers, flappers and more. Games, contests and fun await!
Good company, song, dance, laughter and fun…what better way to spend an evening? We promise a special event you will never forget!
"Chicago" will be shown at the Mary D. Fisher Theatre on Monday, Jan. 22 at 7:00 p.m. Plan to come early as pre-show festivities will start at 6:30. Tickets are $15, or $12.50 for Film Festival members. Tickets are available in advance at the Sedona International Film Festival office or by calling 282-1177. Both the theatre and film festival office are located at 2030 W. Hwy. 89A, in West Sedona. For more information, visit: www.SedonaFilmFestival.org.