New production from the Bolshoi Ballet in Moscow premieres at Mary D. Fisher Theatre
Sedona AZ (November 9, 2013) – The Sedona International Film Festival presents Ballet in Cinema on Sunday, Nov. 17 when it hosts the big screen premiere of "Spartacus" from the Bolshoi Ballet in Moscow. There will be one show at 5:00 p.m. at the festival's Mary D. Fisher Theatre.
The Bolshoi's grandiose epic Spartacus recounts the story of a Roman slave's fight for freedom. With its famous Khachaturian score, is has since the 1960s been considered one of the greatest ballets in the Bolshoi repertoire. The choreography by Yuri Grigorovich fills the Bolshoi stage with dynamic scenes of tension and conflict, giving full expression to the virility and strength for which Russia's male dancers are renowned.
The story of "Spartacus"
The powerful Roman consul Crassus returns to Rome in triumph from his conquest of Thrace. The Thracian king and queen, Spartacus and his wife Phrygia, are captives of the conquering general. As Phrygia is taken away to the harem of concubines kept by Crassus, Spartacus bids her a sorrowful farewell and mourns his captivity. To entertain Crassus and his entourage, Spartacus is sent into the gladiatorial arena and forced to kill a close friend. Horrified, Spartacus incites his fellow captives to rebellion.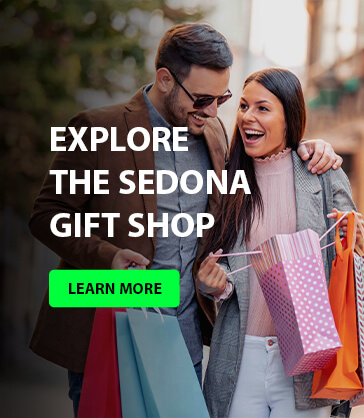 While the escaped captives celebrate their freedom, Crassus entertains the Roman patricians with a lavish banquet, including fights between blindfolded gladiators. Spartacus and his comrades disrupt the event and rescue the slave women, including Phrygia, who, along with Spartacus, celebrates their escape (to the strains of the familiar "Adagio of Spartacus and Phrygia.")
Aegina discovers the rebels' camp and sees the lovers Spartacus and Phrygia emerging from their tent in the morning. Aegina sends word to Crassus. His army pursues the rebels, who have succumbed to arguments and in-fighting. The Roman forces discover Spartacus and impale him on their spears. The hero's closest followers retrieve his body and carry it off as Phrygia mourns her loss.
"Spartacus" will be shown at the Mary D. Fisher Theatre on one day only: Sunday, Nov. 17 at 5:00 p.m. Tickets are $15, or $12.50 for Film Festival members. Tickets are available in advance at the Sedona International Film Festival office or by calling 928-282-1177. Both the theatre and film festival office are located at 2030 W. Hwy. 89A, in West Sedona. For more information, visit: www.SedonaFilmFestival.org.