The Paris Opera Ballet production debuts on the big screen at Mary D. Fisher Theatre
Sedona AZ (September 5, 2012) – The Sedona International Film Festival presents Ballet in Cinema on Monday, Sept. 17 when it hosts the big screen premiere of "La Source" from the Paris Opera Ballet. There will be one show at 4:00 p.m. at the festival's Mary D. Fisher Theatre.
With music by Leo Delibes and Ludwig Minkus, "La Source" is performed by the stars, principal dancers and Corps de Ballet of the Paris Opera Ballet and features the Paris Opera Orchestra, conducted by Koen Kessels. Choreographed by Jean-Guillaume Bart, "La Source" stars Karl Paquette, Isabelle Ciaravola, Mathias Heymann and Ludmila Pagliero.
A legendary and fantastical Persia provides the exotic backdrop for the thwarted loves of hunter Djemil, beautiful Nourreda and the water nymph Naïla.
On her way to marry the Khan of Ghendjib, the beautiful Nourreda and her party stop to rest by a stream in the rocky desert. When she admires a flower, the young hunter Djemil picks it for her. In payment for the favor, she asks him what he would like as his reward. When he replies that he wants her to lift her veil so he can see her face, she is furious and orders that he be tied up and left to the elements in the desert. However, the nymph Naïla, who is in love with Djemil, appears and promises to help him win Nourreda's love.
In the grand palace gardens the Khan's courtiers await Nourreda's arrival. A fanfare proclaims a visitor: Djemil, incognito, offers presents to the Khan and his soon-to-be wife. He asks Nourreda to choose any of the gifts; she selects a bejeweled flower. Djemil throws the flower to the ground, from which a spring magically gushes and Naïla emerges. She entrances the Khan with her dance and he implores her to become his wife. She agrees but only if he will dismiss Nourreda, which he does.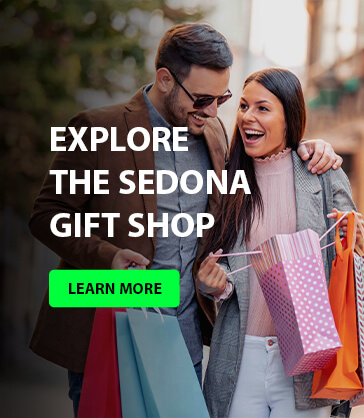 Freed from her betrothal to the Khan, Nourreda still rejects Djemil's suit. He appeals to Naïla for help. She says she will help him get Nourreda, but that if she does she, Naïla, will die. Despite the fact it will cost Naïla her life, Djemil says he wants Nourreda. When Djemil and Nourreda depart, as lovers, Naïla disappears back into the earth and the spring dries up.
Conductor and musician Russell Fox will briefly discuss ballet music and the work of Ludwig Minkus, Leo Delibes and Jean-Guillaume Bart prior to the start of the show. Well known to Sedona's classical audience, Fox is one of the presenters of the pre-opera talks. We are pleased to welcome him to the ballet performances as well.
"La Source" will be shown at the Mary D. Fisher Theatre on one day only: Monday, Sept. 17 at 4:00 p.m. Tickets are $15, or $12.50 for Film Festival members. Tickets are available in advance at the Sedona International Film Festival office or by calling 282-1177. Both the theatre and film festival office are located at 2030 W. Hwy. 89A, in West Sedona. For more information, visit: www.SedonaFilmFestival.com.