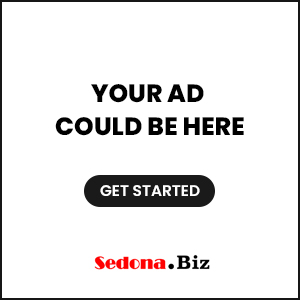 The Paris Opera Ballet production debuts on the big screen at Mary D. Fisher Theatre
Sedona AZ (August 29, 2012) – The Sedona International Film Festival presents Ballet in Cinema on Monday, Sept. 10 when it hosts the big screen premiere of "La Bayadère" from the Paris Opera Ballet. There will be one show at 4:00 p.m. at the festival's Mary D. Fisher Theatre.
"La Bayadère" ("The Temple Dancer") is the final major work of Rudolf Nureyev, legendary dancer, choreographer and Director of the Paris Opera Ballet. Nureyev had long dreamed of reworking Marius Petipa's seminal ballet, which tells the story of impossible love set against the backdrop of lush, exotic India. He died less than a year after the premiere.
With music by Ludwig Minkus, the production features the Orchestra of the Paris National Opera directed by Fayçal Karoui. "La Bayadère" features the stars, principal dancers and the corps of the Paris Opera Ballet, starring Aurélie Dupont as the temple dancer Nikiya, Josua Hoffalt as her beloved Solor, and Ludmila Pagliero as Solor's intended bride, Gamzatti.
Set in India, "La Bayadère" tells the story of the beautiful temple dancer Nikiya and the warrior Solor, who have sworn eternal fidelity to each other. The High Brahmin, however, is also in love with Nikiya. When he finds out about her relationship with Solor he rushes to reveal this secret to the Rajah, who has selected Solor as fiancé for his daughter Gamzatti. Unaware of the marriage promise, Nikiya agrees to dance at the couple's betrothal celebration where Gamzatti presents her with a basket of flowers concealing a poisonous snake. Nikiya is bitten; when Solor leaves with Gamzatti, Nikiya refuses the antidote and dies.
Grief stricken, Solor dreams of being reunited with Nikiya in the Kingdom of the Shades. Awakening, he knows he must marry Gamzatti; as their wedding begins in the Sacred Temple the vengeance of the gods is unleashed: the temple is destroyed and all the celebrants killed. Nikiya and Solor are once again united in eternal love.
Conductor and musician Russell Fox will briefly discuss ballet music and the work of Ludwig Minkus, Marius Petipa and Rudolf Nureyev prior to the start of the show. Well known to Sedona's classical audience, Fox is one of the presenters of the pre-opera talks. We are pleased to welcome him to the ballet performances as well.
"La Bayadère" will be shown at the Mary D. Fisher Theatre on one day only: Monday, Sept. 10 at 4:00 p.m. Tickets are $15, or $12.50 for Film Festival members. Tickets are available in advance at the Sedona International Film Festival office or by calling 282-1177. Both the theatre and film festival office are located at 2030 W. Hwy. 89A, in West Sedona. For more information, visit: www.SedonaFilmFestival.com.