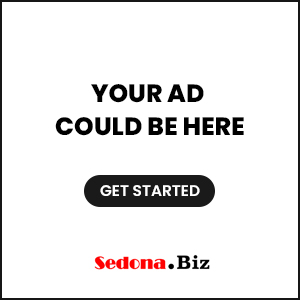 Best of Jewish cinema presented in 5-day mini festival at Mary D. Fisher Theatre
Sedona AZ (October 27, 2014) – The Sedona International Film Festival is proud to team up with the Jewish Community of Sedona and the Verde Valley to present the third annual Sedona Jewish Film Festival Nov. 8-12 at the Mary D. Fisher Theatre.
The program will feature the best of Jewish cinema, including 8 award-winning films representing six foreign countries and the United States plus a selection of award-winning short films. The five-day event will include both narrative and documentary features. In addition, there will be a Live from New York's 92nd Street Y simulcast as part of the festival offerings.
CUPCAKES — Opening Night Film
Preceded by HANNAH COHEN'S HOLY COMMUNION
Saturday, Nov. 8 at 7:00 p.m.
Set in contemporary Tel Aviv, six diverse best friends gather to watch the wildly popular UniverSong competition. Appalled by the Israeli entry—and to cheer up their friend whose boyfriend has broken up with her—they create their own song and record it on a mobile phone. Unbeknownst to them, their performance is seen by the UniverSong judges and is selected as Israel's entry for next year's competition. With a soundtrack provided by multi-instrumentalist Babydaddy from Scissor Sisters, this hilarious comedy is a refreshing ode to music and friendship.
The film will be followed by a Q&A led by Rabbi Alicia Magal, who was a tour guide and worked for the Israel Television Broadcasting Authority at the exciting time when Israel won for best song at the EuroVision Song Competition.
Hannah Cohen's Holy Communion: Hannah watches as her friends walk by her house in their finest white dresses. They tell her they are going to take their first Holy Communion. She wants to join them–the only problem is she's Jewish! Set in Dublin in the 1970s, this film explores a rarely glimpsed Ireland as seen through the eyes of spirited seven-year-old Hannah Cohen. An Irish/Jewish film with an international feel, the beauty of the story lies in its simplicity, humor, and the universal desire to fit in.
ABOVE AND BEYOND
Sunday, Nov. 9 at 3:00 p.m.
In 1948, a group of World War II pilots volunteered to fight for Israel in the War of Independence. As members of "Machal" — volunteers from abroad — this ragtag band of brothers not only turned the tide of the war, preventing the possible annihilation of Israel at the very moment of its birth; they also laid the groundwork for the Israeli Air Force. Above and Beyond is their story. The first major feature-length documentary about the foreign airmen in the Israel War of Independence, the film brings together new interviews with pilots from the '48 War, as well President Shimon Peres, to present an extraordinary, little-known tale with reverberations up to the present day.  Above and Beyond examines the motivations of the foreign volunteers – Jews and non-Jews, some Zionists, many others not. It recounts the personal stories of the young pilots, whose experiences in Israel were life altering. Ultimately, the film taps into universal themes of courage, commitment, and sacrifice. At a time when a fledgling nation was under attack, a tiny band of airmen answered the call for help. They risked their citizenship, their futures, and even their lives. Above and Beyond finally gives them their due. 
Live from New York's 92nd Street Y:
WORLD RELIGIONS: SPOTLIGHT ON JUDAISM
Sunday, Nov. 9 at 5:30 p.m.
Can religion be defined? Join our award-winning scholars — Jack Miles, Susannah Heschel and Professor David Biale — as they tell a new story: traveling from prehistory to the present day illuminating how world religions came to be acknowledged and studied, with a focus on Judaism. How has this great civilization and religion been absorbed and altered, understood and misunderstood?
TRANSIT
Monday, Nov. 10 at 4:00 p.m.
From the perspectives of several main characters, Transit explores the intersecting stories of Filipinos in Tel Aviv when the threat of a law deporting the children of migrant workers looms over their precarious lives. Janet, a domestic worker on an expired visa, struggles to hide her half-Israeli daughter, Yael—a rebellious teenager caught up in a juvenile romance. Most endangered in the situation is Janet's four-year old nephew, Joshua, whom Janet and Yael watch over because the boy's father, Moises, must work out of town during the week as a caregiver. Joshua is the most vulnerable to the deportation law because he is under the age of five and therefore must be kept hidden otherwise he risks being seen by the immigration authorities, who regularly patrol the neighborhood. The film also explores the life of a young lady, Tina, who arrives to start a new life in Israel.
Transit examines universal dilemmas of what it means to be a family and what it means to be a stranger, within one's home and in a foreign land.
THEODORE BIKEL: IN THE SHOES OF SHOLOM ALEICHEM
Preceded by MOSES ON THE MESA
Monday, Nov. 10 at 7:00 p.m.
Portraits of two beloved icons — Sholom Aleichem and Theodore Bikel — are woven together in this enchanting new documentary. The two men have much in common: wit, wisdom and talent, all shot through with deep humanity and Yiddishkeit. Theodore Bikel, the unstoppable performer whose career spans more than 150 screen roles (including an Oscar-nominated turn in The Defiant Ones) and countless stage and musical productions, is also the foremost interpreter of Sholom Aleichem's work. Now 90, Bikel has played Tevye the Milkman on stage more than 2,000 times, and he has animated Aleichem's work through his creation of two celebrated musical plays about the great Russian author. The film combines Bikel's charismatic storytelling and masterful performances with a broader exploration of Aleichem's remarkable life and work. A pioneer of modern Jewish literature who championed and luxuriated in the Yiddish language, Sholom Aleichem created dozens of indelible characters. His Tevye the Milkman, Motl the Cantor's Son, and Menachem Mendl — "shtetl Jews" for whom humor and pathos were two sides of the same Yiddish coin — remain invaluable windows into pre-war Eastern European Jewish life, real and imagined.
Moses on the Mesa is inspired by the real life of Solomon Bibo, a young Jewish man from Germany who came to the Wild West in the 1800s to join his brother in their mercantile business. He learned to ride a horse, to shoot a gun, to play poker with outlaws, and to make friends with the "Indians" from his grandfather's tall tales. He married a beautiful Acoma woman, battled against crooked government agents, and became the governor of the indigenous Acoma Pueblo. Life threw him many curves after that: he fought for progress, but lost to tradition; his friends turned against him; great earthquakes and great depressions wiped him out—and he always fought back, always remained a Jew: a Moses on the Mesa.
Writer/director Paul Ratner is scheduled to join us for a Q&A after the film.
24 DAYS
Tuesday, Nov. 11 at 4:00 p.m.
In January of 2006 a beautiful young woman walks into a Parisian cellphone shop, looks around, and asks for the sales attendant's number. Later, she calls asking to meet. Who could have known Ilan, the 23 year old man, was flirting with death? The next time his family hears from him is through a cryptic online message from kidnappers demanding ransom. French director Alexandre Arcady delivers one of the most "wrenching and politically astute" films to come out of France (Screen Daily). Based on a book co-written by Ilan's mother, Ruth Halimi, Arcady's cinematic adaptation offers a searing insight into his vicious ordeal, the violent world of the gang of Barbarians, and the harrowing experience of his family waiting and hoping the police would save their son. For 24 days the police, insistent upon handling the case as a normal for-ransom kidnapping rather than as a hate crime, fail to recognize the anti-Semitic hatred of his abductors. Many opportunities to save Ilan are missed or squandered as his family receives nearly 700 phone calls, insults, threats, photographs, and sound recordings of their tortured son.
RUN BOY RUN
Tuesday, Nov. 11 at 7:00 p.m.
A superlative saga of courage and compassion, Run Boy Run tells the extraordinary true story of a Polish boy who seeks the kindness of others in his solitary struggle to outlast the Nazi occupation and keep alive his Jewish faith. Escaping the Warsaw ghetto at the behest of his father, nine-year old Srulik flees to the woods. There, he learns to hide from SS patrols and scour for food, until loneliness and the harsh onset of winter drive him back to civilization. Taken in by a kindhearted farmer's wife, he is given shelter and a new identity. Passing himself off as Jurek, a Christian war orphan, the intrepid boy traverses the countryside from village to village, working as a farmhand under an ever-present threat of persecution. Some will help him survive and others will betray him. Just when it seems his childhood memories and identity could be lost forever, Jurek's harrowing journey culminates in a powerhouse conclusion and postscript. An unforgettable cinematic experience featuring exceptional performances, arresting cinematography, and transcendent musical score, "Run Boy Run" is directed by Oscar-winner Pepe Danquart and based on the bestselling novel by Israeli author Uri Orlev.
RUE MANDAR
Preceded by REVERENCE
Wednesday, Nov. 12 at 4:00 p.m.
Take a traditional Jewish funeral whose rituals no one can quite recall. Add a Yiddishkeit community in Paris, one of the most beautiful cities in the world, and top it off with an ensemble cast of dysfunctional siblings and spouses. What you get in the assured hands of director Idit Cébula is the charmingly poignant French film Rue Mandar. For elder brother Charles, sister Rosemonde, and youngest sibling Emma, their widowed mother's funeral marks the end of an era. Brought together after years of separation, they are soon squabbling about religious tradition, each other, and what to do with their parents' apartment at 13 Rue Mandar. Rue Mandar reminds us that the messy, sometimes humorous, and often bittersweet business of death can lead to new beginnings.
Reverence dissects the meaning and context behind branded kippahs (scull caps or, in Yiddish, yarmulkes) and the concept of faith in a modern world while exploring the societal and religious norms that these garments may challenge, focusing on the notion of "fitting in" and "standing out" within the Reform and Conservative Jewish communities.
Filmmaker Collin Kornfeind is scheduled to join us for a Q&A after the film.
OPERATION SUNFLOWER — Closing night film
Wednesday, Nov. 12 at 7:00 p.m.
The Iranians are bringing missiles out of their bunkers and within an hour and a half, they will be prepared to "push the button" and launch the missiles toward any point in Israel. Against the time that is running out, a political, scientific and human drama is being reconstructed. The drama took place in Jerusalem and Paris during the 1950s-60s. Operation Sunflower also deals with the dilemma involving the commitment of the Jewish People around the world toward the State of Israel and how far will they go to help the Jewish State. The story that unfolds in the film, in the words of one of the characters, "was mythical."
The Sedona Jewish Film Festival is sponsored by the Cultural Committee of the Jewish Community of Sedona and the Verde Valley; The Gold Team: Andy and Cindy Golding of Century 21-Sexton Realty; Rabbi Alicia and Itzhak Magal; and an anonymous donor.
Tickets for each show are $12 general admission, or $9 for Film Festival members. For tickets and more information, please call 928-282-1177. Both the theatre and film festival office are located at 2030 W. Hwy. 89A, in West Sedona. For more information and to order tickets online, visit: www.SedonaFilmFestival.org.