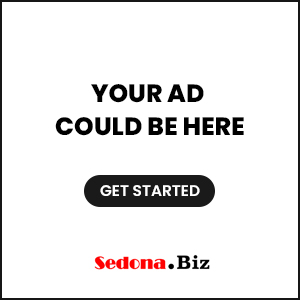 Theatrical event features collection Edvard Munch from the National Museum in Oslo
Sedona AZ (July 13, 2013) – The Sedona International Film Festival is proud to partner with the Sedona Arts Center to present EXHIBITION: Art on Screen on Sunday, July 21 when it hosts the big screen premiere of the work of renowned artist Edvard Munch. There will be one show at 2:00 p.m. at the festival's Mary D. Fisher Theatre.
From the people who brought live Metropolitan Opera performances to a movie theater near you comes the next big-screen cultural attraction: museum art exhibits from around the world. Art critics and film critics from all around the world are raving. "EXHIBITION" is a new theatrical series of events, bringing the world's greatest art exhibitions to cinema screens worldwide.
"EXHIBITION" will feature the world's foremost upcoming art exhibitions, creatively captured especially for the big screen. Each Event Film — hosted by art historian Tim Marlow — will go beyond the gallery with exclusive behind-the-scenes footage.
This year, all of Norway celebrates the 150th anniversary of the birth of Edvard Munch (1863 – 1944), one of the towering figures of modern art. Munch 150, co-hosted by the National Museum and the Munch Museum (both in Oslo), is already being hailed a "once-in-a-lifetime show". Global interest is huge – not least as a result of one of his four paintings of The Scream having recently set a public art auction record of $120 million. Many know Munch as the man who painted The Scream, but his complete works are remarkable and secure his place as one of the greatest artists to have ever lived.
The event film will be going behind-the-scenes to show some of the process of putting the exhibition together — as well as touring Norway to provide an in-depth biography of a man who lived from the mid-19th century right through to the German occupation of Norway in the Second World War. Norwegian and international guests will also offer their expert insight and knowledge to host Tim Marlow. Munch 150: A superb show and a fantastic event film.
EXHIBITION: "Munch 150" will be shown at the Mary D. Fisher Theatre on one day only: Sunday, July 21 at 2:00 p.m. Tickets are $15, or $12.50 for Film Festival or Sedona Arts Center members. Tickets are available in advance at the Sedona International Film Festival office or by calling 282-1177. Both the theatre and film festival office are located at 2030 W. Hwy. 89A, in West Sedona. For more information, visit: www.SedonaFilmFestival.org.