New award-winning independent films premiere at Mary D. Fisher Theatre
Sedona AZ (October 22, 2013) – The Sedona International Film Festival is proud to present the Northern Arizona premiere of the award-winning, critically-acclaimed "Wadjda" showing Oct. 29 – Nov. 1 at the Mary D. Fisher Theatre.
WADJDA
"Wadjda" has been winning awards all around the world at prestigious film festivals such as Venice, Toronto, Telluride, Tribeca and Los Angeles and is a top contender for an Academy Award for Best Foreign Language film. It is the first Saudi Arabian film written by the country's first female movie director, Haifaa al-Mansour. She is winning the praise and hearts of critics and audiences around the world with her film that has been called joyful and wondrous.
Wadjda is a 10-year-old girl living in a suburb of Riyadh, the capital of Saudi Arabia. Although she lives in a conservative world, Wadjda is fun loving, entrepreneurial and always pushing the boundaries of what she can get away with. After a fight with her friend Abdullah, a neighborhood boy she shouldn't be playing with, Wadjda sees a beautiful green bicycle for sale.
She wants the bicycle desperately so that she can beat Abdullah in a race. But Wadjda's mother won't allow it, fearing repercussions from a society that sees bicycles as dangerous to a girl's virtue. So Wadjda decides to try and raise the money herself.
At first, Wadjda's mother is too preoccupied with convincing her husband not to take a second wife to realize what's going on. And soon enough Wadjda's plans are thwarted when she is caught running various schemes at school. Just as she is losing hope of raising enough money, she hears of a cash prize for a Koran recitation competition at her school. She devotes herself to the memorization and recitation of Koranic verses, and her teachers begin to see Wadjda as a model pious girl. The competition isn't going to be easy, especially for a troublemaker like Wadjda, but she refuses to give in. She is determined to continue fighting for her dreams.
"One of the best films of the year! Something close to a miracle," raves The Playlist.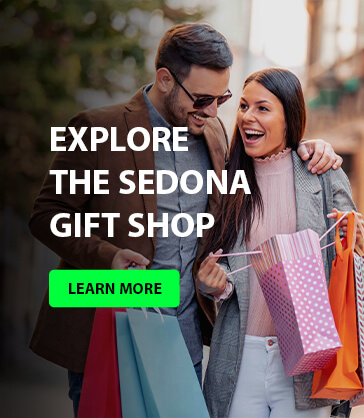 "Funny and touching. Discover what can make us happy, both as moviegoers and citizens of the world. 'Wadjda' does the trick!" says Joe Morgenstern from the Wall Street Journal.
"Wadjda" will be shown at the Mary D. Fisher Theatre Oct. 29 – Nov. 1. Showtimes will be 4 p.m. on Tuesday and Wednesday, Oct. 29 and 30; and 7 p.m. Thursday and Friday, Oct. 31 and Nov. 1.
THANKS FOR SHARING
From Academy Award-nominated screenwriter and first-time director Stuart Blumberg (THE KIDS ARE ALL RIGHT), "Thanks for Sharing" is a sharply comic and deeply moving look at a new kind of modern family, as a group of friends in recovery learns to face life together with heart, humor and humility. Academy Award-nominee Mark Ruffalo, Academy Award-winner Tim Robbins and Broadway star Josh Gad ("The Book of Mormon") anchor a stellar ensemble that includes Academy Award-winner Gwyneth Paltrow, Joely Richardson, Patrick Fugit and pop star Alecia Moore ("Get the Party Started") in her first film role.
On the surface Adam (Ruffalo), an over-achieving environmental consultant, Mike (Robbins), a long-married small-business owner, and Neil (Gad), a wisecracking emergency-room doctor, have little in common. But all are in different stages of dealing with addiction. Confident and successful in his career, Adam is afraid to allow love back into his life, even if that means losing a chance to start over with smart, beautiful and accomplished Phoebe (Paltrow); Mike's efforts to control his wife, Katie (Richardson), and son, Danny (Fugit), as tightly as he does his impulses are tearing the family apart; and Neil is still deeply in denial when befriended by Dede (Moore), who has just begun to take her own small steps back to health.. As they navigate the rocky shores of recovery, Adam, Mike and Neil become a family that encourages, infuriates and applauds each other on the journey toward a new life.
"Thanks for Sharing" will be shown at the Mary D. Fisher Theatre Oct. 29 – Nov. 1. Showtimes will be 7 p.m. on Tuesday and Wednesday, Oct. 29 and 30; and 4 p.m. Thursday and Friday, Oct. 31 and Nov. 1.
Tickets are $12, or $9 for Film Festival members. For tickets and more information, please call 928-282-1177. Both the theatre and film festival office are located at 2030 W. Hwy. 89A, in West Sedona. For more information, visit: www.SedonaFilmFestival.org.