New award-winning independent films premiere at Mary D. Fisher Theatre
Sedona AZ (December 27, 2013) – The Sedona International Film Festival is proud to present the Northern Arizona premieres of the "The Armstrong Lie" and "What's In A Name?" showing Jan. 3-9 at the Mary D. Fisher Theatre.
THE ARMSTRONG LIE
"The Armstrong Lie" has been short-listed for the Academy Award for Best Documentary Feature and has received high praise and accolades from critics and audiences around the world.
"The Armstrong Lie" chronicles sports legend Lance Armstrong's improbable rise and ultimate fall from grace. In 2008, Academy Award-winning filmmaker Alex Gibney set out to make a documentary about Armstrong's comeback to the world of competitive cycling. Widely regarded as one of the most prominent figures in the history of sports, Armstrong had brought global attention to cycling as the man who had triumphed over cancer and went on to win bicycling's greatest race, the Tour de France, a record seven consecutive times.
Charting Armstrong's life-story (and given unprecedented access to both the Tour and the man), Gibney began filming what he initially envisioned as the ultimate comeback story – Armstrong's return from his 2005 retirement and his attempt to win his eighth Tour. Indeed, more than just an athlete, Armstrong, through his inspiring personal narrative and charitable works, had come to embody nothing short of the possibilities of the human spirit itself. An unprecedented scandal, however, would rewrite both the Armstrong legend and Gibney's film.
By early 2013, Lance Armstrong had admitted to using performance enhancing drugs following a federal criminal investigation and an investigation by the US Anti-Doping Agency (in 2012 the USADA, in conjunction with the International Cycling Union, effectively stripped Armstrong of all seven of his previous titles and banned him from all sport for life). Setting out to chronicle a comeback, "The Armstrong Lie" instead emerges as a riveting insider's view, chronicling the collapse of one of the greatest legends of our time. As Lance Armstrong tells Gibney's camera: "I didn't live a lot of lies, but I lived one big one."
"The Armstrong Lie" will be shown at the Mary D. Fisher Theatre Jan. 3-9. Showtimes will be 4 p.m. on Friday, Jan. 3; 4 p.m. on Monday, Jan. 6; 7 p.m. Tuesday, Jan. 7; and 7 p.m. Thursday, Jan. 9.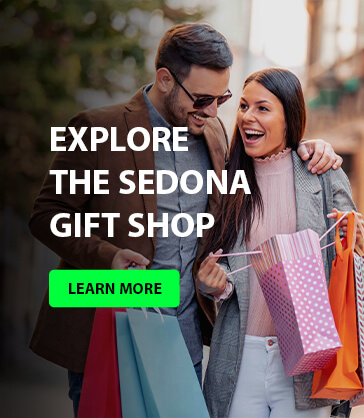 WHAT'S IN A NAME?
The new French comedy "What's In A Name?" has been a hit with critics and audiences in festivals and premieres around the globe.
Vincent, a successful man in his forties, is about to become a father for the first time. He is invited to dinner with his sister Élisabeth and her husband Pierre, where he meets Claude, a childhood friend. As they wait for Vincent's young and permanently late wife Anna to arrive, the others ply him good-naturedly with questions about his future fatherhood. But when Vincent is asked if he's already chosen a name for the baby, his answer sows uproar among the assembled company.
"What's In A Name?" was the New York Times Critics' Pick — "An uproarious French farce," raves Stephen Holden. And Variety says the film "sets in motion a cascade of rapid-fire reactions and counterarguments that are not only hilarious and snappily delivered, but also constitute a remarkably intelligent exploration of the value and importance (or lack thereof) of a particular name."
"What's In A Name?" will be shown at the Mary D. Fisher Theatre Jan. 3-8. Showtimes will be 7 p.m. on Friday, Jan. 3; and 4 p.m. on Tuesday and Wednesday, Jan. 7 and 8.   
Tickets are $12, or $9 for Film Festival members. For tickets and more information, please call 928-282-1177. Both the theatre and film festival office are located at 2030 W. Hwy. 89A, in West Sedona. For more information, visit: www.SedonaFilmFestival.org.