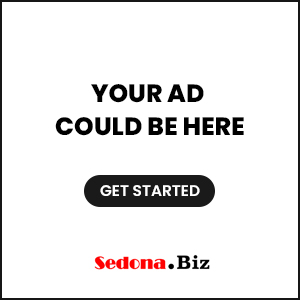 Academy award-nominee Naomi Watts stars in two films at Mary D. Fisher Theatre
Sedona AZ (November 24, 2013) – The Sedona International Film Festival is proud to present "Naomi Watts Week" with the Northern Arizona premieres of "Diana" and "Adore" — both starring the two-time Academy Award nominee — showing Nov. 30-Dec. 4 at the Mary D. Fisher Theatre.
DIANA
"Diana" takes audiences into the private realm of one the world's most iconic and inescapably public women — the Princess of Wales, Diana (Oscar-nominee Naomi Watts) — in the last two years of her meteoric life. On the occasion of the 16th anniversary of her sudden death, acclaimed director Oliver Hirschbiegel explores Diana's final rite of passage: a secret love affair with Pakistani heart surgeon Hasnat Khan (Naveen Andrews) — the human complications of which reveal the Princess's climactic days in a compelling new light.
Hirschbiegel directs from a screenplay by award-winning playwright Stephen Jeffreys, inspired by the book "Diana: Her Last Love" by Kate Snell, which was in turn drawn from extensive interviews with close friends and confidantes. The result is a window into the tumultuous, change-filled period from 1995-1997, in the wake of Diana's shattering divorce from Prince Charles, and at the moment when she stood on the cusp of a different life, evolving into a global humanitarian, a master of maneuvering fame and becoming her own woman.
By exploring the final, unseen days of the Princess Diana, Academy Award-nominated director Oliver Hirschbiegel transports the ordinary tenderness and emotional danger of two vulnerable people falling in love into a maelstrom of media, fame, power, politics, celebrity and reckless invasions of privacy. "Diana" provides a glimpse deep behind the Princess's legend to a moving story of a real woman ensnared in a 24-7 scrutinized life and a passionate love affair star-crossed by the public glare.
"Diana" will be shown at the Mary D. Fisher Theatre Nov. 30-Dec. 4. Showtimes will be 4 p.m. on Saturday and Sunday, Nov. 30 and Dec. 1; and 7 p.m. on Tuesday and Wednesday, Dec. 3 and 4. 
ADORE
Naomi Watts and Robin Wright deliver riveting performances in "Adore", a sensual and provocative drama about two lifelong friends who find unexpected happiness in relationships that cross the bounds of convention. Set in an Australian seaside town of otherworldly beauty, "Adore" establishes an aura of fable as it follows two women's plunge into uncharted waters. Lil (Watts) and Roz (Wright) are two lifelong friends, having grown up together as neighbors in an idyllic beach town. As adults, their sons have developed a friendship as strong as that which binds their mothers. One summer, all four are confronted by simmering emotions that have been mounting between them.
Watts and Wright fearlessly engage with both the physical and psychological components of the story, capturing the complex emotions and powerful desires driving their characters. "Adore" radiates with intoxicating sensuality while exploring the intricacies of love, family, morality and passion.
An unpredictable tale of misguided love and a heartfelt celebration of the enduring nature of female friendship, the film is the English-speaking directorial debut of distinguished filmmaker Anne Fontaine ("Coco Before Chanel"). It is adapted for the screen by Academy Award-winning writer Christopher Hampton ("Dangerous Liaisons), from a novella by Nobel Prize winner for Literature Doris Lessing.
"Adore" will be shown at the Mary D. Fisher Theatre Nov. 30-Dec. 4. Showtimes will be 7 p.m. on Saturday and Sunday, Nov. 30 and Dec. 1; and 4 p.m. on Tuesday and Wednesday, Dec. 3 and 4. 
Tickets are $12, or $9 for Film Festival members. For tickets and more information, please call 928-282-1177. Both the theatre and film festival office are located at 2030 W. Hwy. 89A, in West Sedona. For more information, visit: www.SedonaFilmFestival.org.