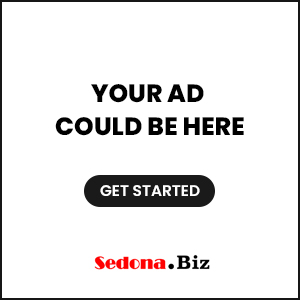 Mary D. Fisher Theatre is the official exclusive Northern Arizona location for monthly events
Sedona AZ (January 23, 2018) – The Sedona International Film Festival is the official, exclusive Northern Arizona home for the New York Film Critics monthly series debuting new films weeks prior to their theatrical release. The series is hosted by Rolling Stone Magazine's Peter Travers, via satellite, and features a Q&A with the filmmaker and stars from the film each month.
The January premiere event will feature the debut of "Permission" for one show, one night only on Tuesday, Jan. 30 at 7 p.m. Alison Bailes from BBC and Sirius Radio will host and introduce the film via satellite; and the Q&A following the film will feature the star of the film Rebecca Hall.
"Permission" is a romantic dramedy film written and directed by Brian Crano. The film stars Rebecca Hall as a woman on the brink of a marriage proposal from her boyfriend (Dan Stevens), but is impeded by the suggestion of her brother (David Joseph Craig) and his life partner (Morgan Spector) to "test date" other men before she ultimately settles down. Meanwhile, the film also follows the relationship of the gay couple as they decide whether or not to become parents.
Join us for a special evening and sneak premiere of this new drama, hosted by Alison Bailes via satellite, and stay for the Q&A with Rebecca Hall.
The New York Film Critics Series premiere of "Permission" will take place at the Mary D. Fisher Theatre one day only: Tuesday, Jan. 30 at 7 p.m. All tickets are $12 for this exclusive premiere event. For tickets and more information, please call 928-282-1177. Both the theatre and film festival office are located at 2030 W. Hwy. 89A, in West Sedona. For more information, visit: www.SedonaFilmFestival.org.