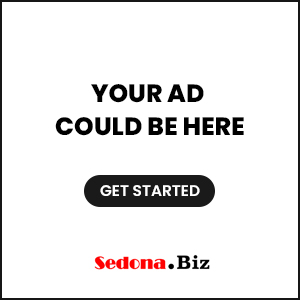 Summer encore series will feature popular Met Operas returning to the big screen
Sedona AZ (July 14, 2018) – The Sedona International Film Festival is proud to present the encore of the Met Opera's "Turandot" (from the 2015/2016 season) on Saturday, July 21 at 1 p.m. at the Mary D. Fisher Theatre.
Franco Zeffirelli's golden production stars the great dramatic soprano Nina Stemme as Turandot, the icy Chinese princess who has renounced all men. Tenor Marco Berti is Calàf, the unknown prince who solves Turandot's riddles and wins her love. Soprano Anita Hartig sings Liù, the faithful slave girl who gives her life to save Calàf, and bass Alexander Tsymbalyuk is the fallen King Timur. Paolo Carignani conducts.
ACT I
Legendary Peking. Any prince seeking to marry Princess Turandot must answer three riddles. If he fails, he will die. Among the crowd, CalaÌf discovers his long-lost father, Timur. As the latest failed suitor goes to his death, the crowd calls upon the princess to spare him, but Turandot orders the execution to proceed. Transfixed by her beauty, Calàf decides to win her. Timur and the slave girl LiuÌ, as well as the ministers Ping, Pang, and Pong, try to discourage him.CalaÌf is determined nonetheless.
ACT II
Ping, Pang, and Pong dream of their country homes, but the noise of the crowd gathering calls them back to reality. Turandot arrives for the riddle ceremony. After CalaÌf answers all three correctly, the princess begs her father not to give her to the stranger. CalaÌf offers Turandot a challenge of his own: If she can learn his name by dawn, he will forfeit his life.
ACT III
Ping, Pang, and Pong try to bribe CalaÌf to leave the city. Soldiers drag in LiuÌ and Timur. Despite being tortured, LiuÌ refuses to reveal the stranger's identity. She snatches a dagger and kills herself. Turandot confronts CalaÌf, who impetuously kisses her. Turandot finally feels emotions, and sure of winning her, CalaÌf reveals his identity. Before the court, Turandot declares that the stranger's name is Love.
The Met Live Opera's "Turandot" encore will be presented on Saturday, July 21 at 1 p.m. at the Mary D. Fisher Theatre. Tickets are $15 general admission, or $12.50 for Film Festival members. Tickets are available in advance at the Sedona International Film Festival office or by calling 928-282-1177 or online at www.SedonaFilmFestival.org. Both the theatre and film festival office are located at 2030 W. Hwy. 89A, in West Sedona.