New award-winning independent films premiere at Mary D. Fisher Theatre
Sedona AZ (December 18, 2013) – The Sedona International Film Festival is proud to present the Northern Arizona premieres of the "Kill Your Darlings" and "Cutie and the Boxer" showing Dec. 27-30 at the Mary D. Fisher Theatre.
KILL YOUR DARLINGS
"Kill Your Darlings" is based on true events and characters. It features an all-star ensemble cast and has received raves from critics and audiences alike.
For dutiful son Allen Ginsberg (Daniel Radcliffe), Columbia University is Mecca —a portal to art, intellect, culture, and freedom. When Allen is accepted into Columbia, his father Louis (David Cross), a working-class poet, urges him to leave his emotionally ill mother Naomi (Jennifer Jason Leigh) behind and head to New York to go pursue his own creative dreams.
At Columbia, Allen finds stuffy tradition clashing with daringly modern ideas and attitudes —embodied by Lucien Carr (Dane DeHaan). With his louche charm and androgynous blond beauty, Lucien is an object of fascination for shy, unsophisticated Allen, and soon he is drawn into Lucien's hard-drinking, jazz-clubbing circle of friends, including William Burroughs (Ben Foster), the dissolute scion of a wealthy family, and David Kammerer (Michael C. Hall), an older hanger-on who clearly resents Allen's position as Lucien's new sidekick.
As their relationship deepens, Allen and Lucien realize they both share emotionally troubled pasts and a passion for poetry. Eager to shatter literary and social conventions, Lucien is full of grandiose manifestos — but it's Allen whom he challenges to produce the work that will set the world afire. While they're busy competing for his favor, Lucien finds his interest drawn to Jack Kerouac (Jack Huston). Along with toppling tradition, the "Libertine Circle" do their best to subvert authority with reckless adventures, enraging college deans and parents alike. For serious student and dutiful son Allen, it's a liberating rebellion, but for obsessed, spurned David, to be excluded is devastating.
Devastating — and deadly. David angrily confronts Lucien, and by the next morning, David's stabbed body has been found in the Hudson River. Lucien's in jail, held for David's murder. And Allen — begged by Lucien to help him compose his deposition statement — is struggling to piece together what actually transpired that night in Riverside Park. As Allen peels away Lucien's story of self-defense, he faces a stark choice: to betray himself and lie to the district attorney, supporting Lucien's innocence, or to write the truth — and condemn his friend.
A true story of friendship, love and murder, "Kill Your Darlings" recounts the pivotal year that changed Allen Ginsberg's life forever and provided the spark for him to start his creative revolution.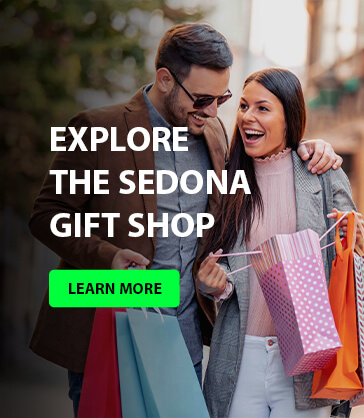 "Kill Your Darlings" will be shown at the Mary D. Fisher Theatre Dec.27-30. Showtimes will be 4 p.m. on Friday and Saturday, Dec. 27 and 28; and 7 p.m. on Sunday and Monday, Dec. 29 and 30. 
CUTIE AND THE BOXER
"Cutie and the Boxer" has been short-listed for the Academy Award for Best Documentary Feature and has received high praise and accolades from critics and audiences around the world.
A reflection on love, sacrifice, and the creative spirit, this candid New York story explores the chaotic 40-year marriage of renowned "boxing" painter Ushio Shinohara and his artist wife, Noriko. As a rowdy, confrontational young artist in Tokyo, Ushio seemed destined for fame, but met with little commercial success after he moved to New York City in 1969, seeking international recognition.
When 19-year-old Noriko moved to New York to study art, she fell in love with Ushio — abandoning her education to become the wife and assistant to an unruly, husband. Over the course of their marriage, the roles have shifted. Now 80, Ushio struggles to establish his artistic legacy, while Noriko is at last being recognized for her own art—a series of drawings entitled "Cutie," depicting her challenging past with Ushio.
Spanning four decades, the film is a moving portrait of a couple wrestling with the eternal themes of sacrifice, disappointment and aging, against a background of lives dedicated to art. At its core, "Cutie and the Boxer" is a film that reveals painful universal truths about the life of the artist and how the creative process intersects with reality, identity and marriage.
"Cutie and the Boxer" will be shown at the Mary D. Fisher Theatre Dec.27-30. Showtimes will be 7 p.m. on Friday and Saturday, Dec. 27 and 28; and 4 p.m. on Sunday and Monday, Dec. 29 and 30.   
Tickets are $12, or $9 for Film Festival members. For tickets and more information, please call 928-282-1177. Both the theatre and film festival office are located at 2030 W. Hwy. 89A, in West Sedona. For more information, visit: www.SedonaFilmFestival.org.