New award-winning independent films premiere at Mary D. Fisher Theatre
Sedona AZ (December 4, 2013) – The Sedona International Film Festival is proud to present the Northern Arizona premieres of the "Inequality For All" and "The Ultimate Life" showing Dec. 7-12 at the Mary D. Fisher Theatre.
INEQUALITY FOR ALL
A passionate argument on behalf of the middle class, "Inequality For All" features Robert Reich — professor, best-selling author, and Clinton cabinet member — as he demonstrates how the widening income gap has a devastating impact on the American economy.  The film is an intimate portrait of a man whose lifelong goal remains protecting those who are unable to protect themselves.  Through his singular perspective, Reich explains how the massive consolidation of wealth by a precious few threatens the viability of the American workforce and the foundation of democracy itself.  In this "Inconvenient Truth" for the economy, Reich uses humor and a wide array of facts to explain how the issue of economic inequality affects each and every one of us. 
This is the moment in history in which we find ourselves: unprecedented income divisions, a wildly fluctuating and unstable economy, and average Americans increasingly frustrated and disillusioned.  The debate about income inequality has become part of the national discussion, and this is a good thing.  "Inequality For All" connects the dots for viewers, showing why dealing with the widening gap between the rich and everyone else isn't just about moral fairness.
The issues addressed in this film are arguably the most pressing of our times. The film alternates between intimate, approachable sequences and intellectually rigorous arguments helping people with no economic background or education better understand the issues at stake.  "Inequality For All" allows viewers to start with little or no understanding of what it means for the U.S. to be economically imbalanced, and walk away with a comprehensive and significantly deeper sense of the issue and what can be done about it.
"Inequality For All" will be shown at the Mary D. Fisher Theatre four times between Dec.7-12. Showtimes will be 4 p.m. on Saturday, Dec. 7 and Monday, Dec. 9; and 7 p.m. on Wednesday and Thursday, Dec. 11 and 12.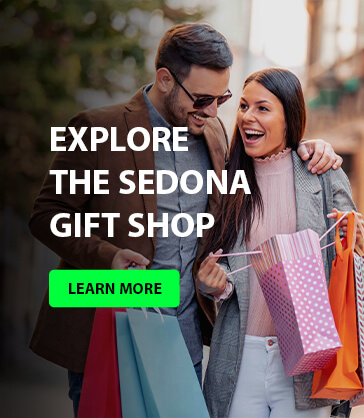 THE ULTIMATE LIFE
"The Ultimate Life" is both the sequel and prequel to the multiple award-winning film "The Ultimate Gift" which was featured in a past Sedona International Film Festival. The film features an all-star ensemble cast including Peter Fonda, Bill Hobbs, Lee Meriwether, Austin James and Logan Bartholomew. It is directed by Michael Landon, Jr.
Between the pressure of running a foundation started by his late grandfather, being sued by his greedy extended family, and seeing his beloved Alexia leave on an extended mission trip to Haiti, Jason Stevens' world is unraveling. But when Jason discovers the lifelong journal his grandfather began as a Depression-era lad, Red Stevens' writings transport Jason to a front-row seat on an incredible rags-to-riches ride. With everything he loves hanging in the balance, Jason hopes he can discover the ultimate Life.
"The Ultimate Life" reminds us some things are worth more than money!
"The Ultimate Life" will be shown at the Mary D. Fisher Theatre three times between Dec. 8-12. Showtimes will be 7 p.m. on Sunday, Dec. 8; 4 p.m. on Wednesday and Thursday, Dec. 11 and 12.   
Tickets are $12, or $9 for Film Festival members. For tickets and more information, please call 928-282-1177. Both the theatre and film festival office are located at 2030 W. Hwy. 89A, in West Sedona. For more information, visit: www.SedonaFilmFestival.org.