New award-winning independent films premiere at Mary D. Fisher Theatre
Sedona AZ (January 5, 2014) – The Sedona International Film Festival is proud to present the Northern Arizona premieres of "Bettie Page Reveals All" and "In No Great Hurry: 13 Lessons in Life with Saul Leiter?" showing Jan. 10-14 at the Mary D. Fisher Theatre.
BETTIE PAGE REVEALS ALL
Academy Award-nominated filmmaker Mark Mori's "Bettie Page Reveals All" is an intimate look at one of the world's most recognized sex symbols, told in her own words for the first time.
In Mori's alluring documentary, the real Bettie Page emerges from the veil of myth and rumor via audio interviews taped a decade prior to her death in 2008. With earthy, razor sharp wit, Bettie tells her life story — from humble beginnings as one of six children in an impoverished southern family, to high school salutatorian, to scandalous 50s pin-up model, to shocking retirement in 1957 at the peak of her modeling career. Sharing rare details about her short-lived first marriage and many torrid affairs, this keen insider's glimpse follows Bettie through decades of broken marriages, born-again Christianity, and bouts of mental illness, before her ultimate return to the public eye in the early 90's, unaware of her cult status. Ranked by Forbes in 2012 as one of the top ten posthumous celebrity earners, Bettie and her enduring legacy continue to flourish.
With a stunning array of gorgeous photographs, unusual archival material, and playful movie footage, "Bettie Page Reveals All" shows how Bettie's unabashed sexual expression and provocative poses set the stage for the sexual revolution and ushered in a modern era in fashion. For stars like Katy Perry and Beyonce, as well as new generations of adoring fans around the world, Bettie remains an irresistible style icon and an empowering role model.
"Betty Page Reveals All" will be shown at the Mary D. Fisher Theatre Jan. 10-14. Showtimes will be 7 p.m. on Friday, Jan. 10; 7 p.m. on Sunday, Jan. 12; and 4 p.m. on Monday and Tuesday, Jan. 13 and 14.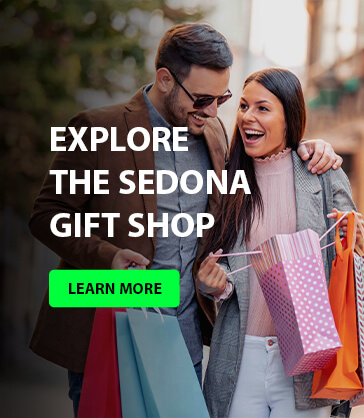 IN NO GREAT HURRY
"In No Great Hurry" is a funny, intimate and moving film, following photographer Saul Leiter as he deals with the triple burden of cleaning an apartment full of memories, becoming world famous in his 80's and fending off a pesky filmmaker. Director Tomas Leach's poignant debut premiered at DOCNYC and opened to rave reviews at the Film Society of Lincoln Center in early January.
Together with contemporaries Diane Arbus and Robert Frank, Saul Leiter is recognized as one of the founders of The New York School of photography of the 1940's and '50's. He could have been lauded as the great pioneer of color photography, but instead he preferred to drink coffee and photograph in his own way, amassing an archive of beautiful work that is now piled high in his New York apartment. Though initially reticent, the self-effacing, and occasionally cantankerous Leiter, welcomes director Tomas Leach into his realm, offering a moving reflection on his life, art and work. Shortly following the NY premiere of the film in November, Saul Leiter passed away.
"In No Great Hurry" will be shown at the Mary D. Fisher Theatre Jan. 10-13. Showtimes will be 4 p.m. on Friday, Jan. 10; 4 p.m. on Sunday, Jan. 12; and 7 p.m. on Monday, Jan. 13.
Tickets are $12, or $9 for Film Festival members. For tickets and more information, please call 928-282-1177. Both the theatre and film festival office are located at 2030 W. Hwy. 89A, in West Sedona. For more information, visit: www.SedonaFilmFestival.org.