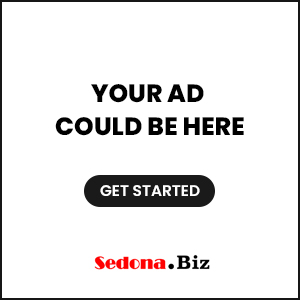 By John Tamiazzo, PhD
(July 20, 2018)
Apple founder, Steve Jobs wrote, "Don't live someone else's life. Don't be trapped with the results of other people's actions and thinking. Don't let the noise of others' opinions drown out your own inner voice. And most important, have the courage to follow your heart."
Sometimes it feels like we are walking in glue. I am not talking about mobility issues; rather I am talking about an emotional heaviness and uncertainty that comes upon us from time to time. When we feel stuck we are, most likely, focusing on limitations and thinking about what we are lacking; what we are doing and not doing. When you feel like this, you are not following your heart.
Life has its own agenda despite whatever we think, believe or plan for. Sometimes the perceived 'tragedy' is the pathway to spiritual evolution and transformation. The misfortune, the accident, the divorce, the unexpected move, the loss, the separation, the illness, and the sudden change in circumstances can all be motivating factors that open the door to something marvelously new that we never considered before. Life's lessons aren't always easy. Sometimes we wonder, "Why is this happening to me? Is there anybody up there?"
When I read the story of Environmentalist John Muir's life, I was shocked to discover the harrowing circumstances of his childhood. Muir's father, who was a minister, beat him with a belt often if John had not memorized his bible lessons. His father tried to instill the belief in him that anything other than the bible is frivolous and a waste of time. But John Muir loved nature and he found his peace and comfort there, and despite whatever beatings he had to endure at the hands of his father, it did not stop John from spending lots of time playing in nature.
When he was 16, he left home and began his amazing journey of discovery of the natural world. Instead of holding onto resentment towards his father and the way he was treated, and instead of adapting to his father's rigid life and beliefs, John followed his heart and became a protector of the environment. He traveled thousands of miles, mostly on foot, to spend time with the marvels of what he saw. He typically slept outdoors and the only time he reported getting sick was when he spent too many nights inside in a bed, away from the elements.
John Muir's magazine articles and books about the preciousness of the environment found their way to the White House. In the early 1900's he met with president Roosevelt and in 1903, Muir took him on a 3-day wilderness trip that resulted in millions of acres of forest land being preserved. Following heated battles with Congress, Roosevelt established Yosemite National Park, and the preservation of the Grand Canyon.
John Muir is one of those superstars who followed his own path, a path referred to as, "A path with a heart" by Carlos Castaneda in the Teachings of Don Juan.
So, when you feel stuck, when life is difficult and lacks fulfillment and joy, it would serve you well to look closely at the path you are on, to sit quietly with your heart, and let it speak to you. As the fox said to the little prince in Antoine de Saint-Exupery's charming tale, "Only the heart can rightly see."
Dr. John Tamiazzo is the former Executive Director of the Sedona Community Center. He is the author of two self-help books, Love & be Loved: 8 Steps to Creating Intimacy and Finding the Love You Want; Returning to the Land of Oz: Finding Hope, Love, and Courage on Your Yellow Brick Road. His work integrates solution focused therapy, transpersonal psychology, neuroscience, imagery processes, and dreamwork. Visit his website www.johntamiazzo.com  to learn more about his counseling services, business and non-profit consulting, public speaking, and his upcoming Fall workshops and classes in Sedona.