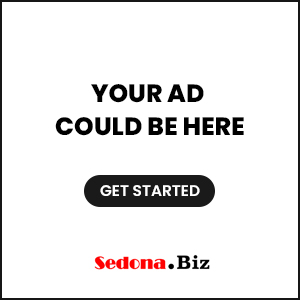 Epic drama and outrageous comedy share the screen as Sedona Film Festival presents Northern Arizona film debuts of award-winning new films
Sedona AZ (August 23, 2012) – The Sedona International Film Festival is proud to present the Northern Arizona premieres of an epic drama and an outrageous comedy at its Mary D. Fisher Theatre: "Farewell, My Queen" and "Why Stop Now?". Both films will show Sept. 4-7 at the festival's arthouse theatre venue in West Sedona.
FAREWELL, MY QUEEN
"Farewell, My Queen" marks the return of acclaimed director Benoît Jacquot (A Single Girl, Seventh Heaven, Sade, Deep in the Woods,) and brilliantly captures the passions, debauchery, occasional glimpses of nobility and ultimately the chaos that engulfed the court of Marie Antoinette in the final days before the full-scale outbreak of the Revolution.
Based on the best-selling novel by Chantal Thomas, the film stars Léa Seydoux as one of Marie's ladies-in-waiting — Sidonie Laborde, the Queen's young reader. She is seemingly innocent but quietly working her way into her mistress's special favors, until history tosses her fate onto a decidedly different path.
At the dawn of the French Revolution, as turmoil brews in Paris, Versailles carries on, careless and unworried, as if isolated from the rest of the world. Laborde, carefree and entirely devoted, takes full advantage of the intimate moments which tie her to Marie-Antoinette, whom she admires so much. Sidonie is unaware that she is about to live out the last three days she'll ever have at her mistress's side, in the Versailles of pomp, extravagance, games of leisure and luxury.
With the action moving effortlessly from the gilded drawing rooms of the nobles to the back quarters of those who serve them, this is a period film at once accurate and sumptuous in its visual details and modern in its emotions.
Diane Kruger gives her best performance to date as the ill-fated Queen and Virginie Ledoyen is the Queen's special friend Gabrielle de Polignac.
WHY STOP NOW?
The outrageous comedy "Why Stop Now?" tells the bittersweet story of Eli Smith (Jesse Eisenberg), a piano prodigy, and his mother Penny (Melissa Leo) who — despite her cheerful, loving disposition — struggles with drug addiction. On the day of his audition for a prestigious music program, Eli's mother plans to enter rehab, but a glitch in the system forces them to enlist the help of an unlikely ally, her drug dealer Sprinkles (Tracy Morgan). Circumstances conspire that turn them into a comical yet determined band of collaborators who are forced to deal with their internal demons over the course of the day.
Melissa Leo received an Academy Award, Golden Globe and SAG Award for her tour de force performance in "The Fighter". She also received Oscar and SAG nominations for her starring role in "Frozen River", for which she won an Independent Spirit Award for Best Female Lead and a Spotlight Award from the National Board of Review among countless other accolades.
Jesse Eisenberg received an Academy Award nomination for his role in "The Social Network" . He has also appeared in "The Squid and The Whale" and with Al Pacino on stage in "Orphans".
Both films will be shown at the Mary D. Fisher Theatre Sept. 4-7. Showtimes for "Farewell, My Queen" will be 4 p.m. on Tuesday and Wednesday; and 7 p.m. on Thursday and Friday. "Why Stop Now?" will show at 7 p.m. on Tuesday and Wednesday; and 4 p.m. on Thursday and Friday.
Tickets are $12, or $9 for Film Festival members. For tickets and more information, please call 928-282-1177. Both the theatre and film festival office are located at 2030 W. Hwy. 89A, in West Sedona. For more information, visit: www.SedonaFilmFestival.com.