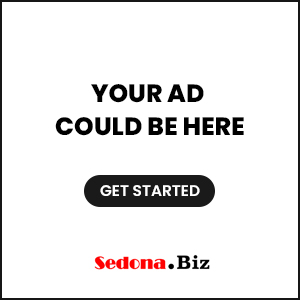 Camp Soaring Eagle hosts Family Retreat next week in Sedona
Sedona AZ (July 23, 2012) – Managing the care of a diabetic child is very stressful, whether is checking sugar levels in the middle of the night or counting carbs at every meal, the regimen of care is 24 hours a day, EVERY DAY!   Thanks to Camp Soaring Eagle and many generous supporters, on Sunday, July 29th eleven families who have a child who has recently been diagnosed with Juvenile Diabetes will be coming to Sedona for the Camp Soaring Eagle, Juvenile Diabetes Family Retreat. 
While in Sedona, the families will spend the week with other families who are facing the same diagnosis.  They will be able to share stories and advice while not having to worry about the day to day stresses of caring for a seriously ill child. While at the retreat, the families will enjoy a variety of family centered activities including a magic show, family bingo, crafts, games, tours and more.  In addition there are a number of services available to help the parents relax and rejuvenate including complimentary massages and spa treatments, a mothers shopping trip, a parent's only dinner, counseling and diabetic education and plenty of activities and games for the children.  The entire retreat will take place at the Briar Patch Inn in Sedona, owned and operated by local businessman and CSE Board member, Rob Olson.  Rob has donated the use of the property to Camp Soaring Eagle for two weeks a year for the past three years and like all C.S.E. programs the Family Retreat is completely free of charge to the campers and families.
Families feel comfortable attending the CSE Family Retreat and other camping programs due to fact that there is 24 Hour medical care.  Each session is staffed with volunteer specialty medical professionals who donate their time to insure that each camper and family member can safely enjoy all of the activities of camp while away from their home and local hospital.
Camp Soaring Eagle conducts two family sessions per year in Sedona.  All past sessions have been for families with a child diagnosed with a form of cancer. This next session will be C.S.E.'s first diabetes session and thanks to a partnership with the Juvenile Diabetes Research Foundation, eleven families from the Tucson area will experience the magic of camp.
The stresses a family faces when a child is diagnosed with any disease are immense and the process of daily treatments often pulls the family apart in many directions.  The Camp Soaring Eagle Family Retreat Programs are designed to give these families an opportunity to briefly escape the stresses they are under, celebrate their family and have an opportunity to relax and be among a group of families going through the similar situations.   "Our daughter Riley has gone through a lot in the past 1 ½ years and the last 5 days have allowed us to spend stress free time together.  Time we so desperately needed.  The Camp Soaring Eagle Family retreat gave our family a precious commodity, something that hospitals, doctors and friends cannot:  time together!"  – Camper Mom
Each family retreat culminates with the installation of the Camp Soaring Eagle Pole of Courage.  The pole, similar to a Totem Pole is carved by a volunteer with an eagle on the top and feather to represent each family who attended.  During the week the families decorate it with their handprints and personal touches.  On the last evening the pole is raised and cemented in the ground as a permanent symbol of the courage and strength of these families.
Camp Soaring Eagle is completely free of charge to the campers and their families and funded through donations and charitable contributions.  This year Camp Soaring Eagle aims to deliver the healing power of laughter to 1000 campers and family members.  As of July 15th C.S.E. has served 659!  If you would like to you can get involved in helping Camp Soaring Eagle deliver the healing power of laughter, please contact:  Jennifer W. Perry, Executive Director at 928-284-9393 or jperry@campsoaringeagle.org.