Sedona AZ (September 30, 2013) – On October 13th, 1PM, at Sandra Beck Studio, mask maker and performance artist, Pash Galbavy invites participants to a dynamic and thought provoking, experimental exploration of archetypes.
As part of this offering, Pash will improvise with a number of her masks in an effort to deepen understanding of the archetypal characters that they represent. "I won't be 'acting. This won't be a typical 'performance', she said. "Nothing is rehearsed. It will be an improvisational investigation where I will put on masks and literally try to let the archetypal personalities and characters reveal themselves spontaneously." Afterwards, participants will be invited to interact and share their experience of the exploration.
Pash said: "For a long time, I've privately worked with my masks to try to understand each one better. A couple of years ago, I started wondering what it would be like to take that process itself, public. I did some experiments at the Electric Lodge, a performance venue in Venice, California. Then recently ran another trial with a small group of supporters locally. It's been very powerful. If the Exploration has the kind of impact and responses its had in the trials, I'll do it again here, maybe even regularly, working with different archetypes."
Pash has made masks of archetypes and worked and performed with them for over 15 years. She describes archetypes as psychological patterns derived from life roles–like Mother, Child, or Artist–or universal events, situations or emotions–like Death or Compassion. They are personalized in each person's psyche and make up the foundation of personality, motivation, feelings and beliefs.
For her, the masks she makes take on a life of their own and unveil aspects of the self and collective individual and social conscious. "Even if the stories I tell related to a mask are personal, invariably the archetypes have a universal resonance." Pash's one-woman show, The Body Reclamation Project, which incorporates 18+ face masks and a full body mask, is a good example. Although, the stories told in the performance are from her life, Pash says, "People always see their own story personified."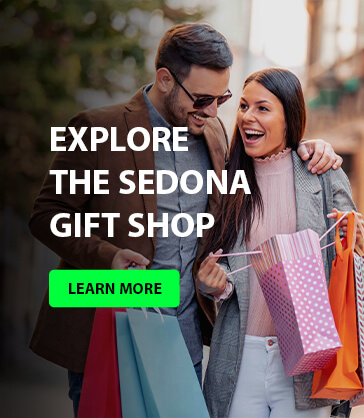 Pash continued: "Rather than 'masking' or hiding something, for me the act of putting on a mask is actually an unmasking." Writer and poet Oscar Wilde famously wrote: "Man is least himself when he talks in his own person. Give him a mask, and he will tell you the truth." For Pash this statement has proven true.
Pash is also an expressive artist, contact improvisational dancer, author, and artists' model. She has an MA in Communication Studies. She is the recipient of numerous artist grants including several from the Arizona Commission of the Arts and two from the City of Sedona. She has performed at many festivals, and public and private events in the US and Australia. In May, she dressed up with a mask and enacted the archetype of The Pleaser, engaging with attendees at the Phoenix Center for the Arts' "Unsettled Bodies" art exhibit.
For over a decade, Pash and her husband, Marty Landa, have also worked with and studied the Person Centered Approach in groups. The Person-Centered Approach was initially defined by Carl Rogers–who is considered by many to be one of the fathers of humanistic psychology–as a way of being that cultivates qualities of being genuine, empathic, and having positive regard for one's self and others. As part of the Exploration of Archetypes, Pash and Marty will use the Person-Centered Approach as a foundation to invite participants to interact and share their thoughts, reactions, and reflections.
If you are interested in witnessing and optionally participating in a process of more deeply exploring archetypes and the way they inform our lives and the world, then you will want be a part of this unique offering on October 13th, 1PM, at Sandra Beck Studio, 50 Stutz Bearcat Rd, Sedona. Reservations recommended as seating is limited. For more information, contact 284-4021 or see www.unmaskit.com.