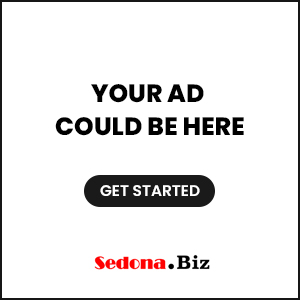 By Virginia Volkman, Library Director
Sedona AZ (September 26, 2014) – Starting September 29, Sedona Public Library will be displaying a special group of colorful quilts at the main library in West Sedona.  The quilts, created by the Red Rock Quilters, are for kids who attend Camp Soaring Eagle, a year-round camping program for children with serious illnesses.
The quilts are full-sized, and each represents a special theme.  At the main library, we'll be able to showcase the quilts from the rafters and allow both sides of the unique quilts to be visible.
The quilts will move on to Sedona Public Library in the Village (SPL-V) in November, where they will be on display through January 16.  At this locationn they will be featured as part of the Rotating Artist Program.
Over the past several years, the Red Rock Quilters have been creating and donating quilts to Camp Soaring Eagle kids twice a year during family weekend retreats at the Briar Patch Inn in Oak Creek Canyon.   The quilts on display will be donated to campers in 2015.  The Library will be selling raffle tickets to raise operating funds for SPL-V and Camp Soaring Eagle, and the winner will receive the quilt of his or her choice from the exhibit.
As part of their mission, the Red Rock Quilters donate over 200 quilts and sewn items to local charities each year.  Some of last year's recipients included:  quilts to Camp Soaring Eagle, lap quilts and colorful walker bags for Sedona Winds Retirement Community residents, pillowcases and baby quilts to Northern Arizona Healthcare patients at both the Flagstaff and Cottonwood campuses, and scarves for the Clothe-A-Child program at the holiday season.
Be sure to stop by the main library to view fiber arts of the Verde Valley Weavers and Spinners Guild, now through October 10.   Another popular exhibit is photographs from members of the Sedona Camera Club, which will be up for the month of October.
Now on display at Sedona Public Library in the Village is Mike Cadwell's s exhibit, "Looking Off into Space: 22 Views of the Cosmos," which showcases some of the most colorful and unique objects to be found "out there" in deep space.  
Cadwell's exhibit is part of the ongoing Rotating Artist Program (RAP) series featured at SPL-V.  If you are not familiar with RAP, it is the brainchild of Anne Uruburu, former SPL Board President and the program's current chairperson.  When the Village of Oak Creek library service center moved to Tequa in late 2010, Anne envisioned beautifying the space with artwork; one wall was reserved for local artists to display their work on a rotating basis. 
Sedona Public Library is located at 3250 White Bear Road in West Sedona.  Library hours are Monday, Tuesday, and Thursday from 10 a.m. to 6 p.m., Wednesday from 10 a.m. to 8 p.m., Friday and Saturday from 10 a.m. to 5 p.m.   Sedona Public Library in the Village is located at 7000 Highway 179, Suite D-100, in the courtyard of Tequa Plaza.  Library hours in the Village are Tuesday through Friday from 1 to 5 p.m.  and Saturday from 9 a.m. to 1 p.m.  You may call the main Library at 928.282.7714 and SPL-V at 928.284.1603 for more information about exhibits and services that we offer.