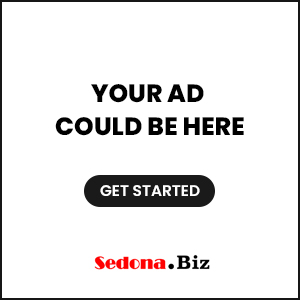 Sedona Film Festival hosts big-screen presentation of art series at Mary D. Fisher theatre

Sedona AZ (November 24, 2017) – Sedona International Film Festival presents the Exhibition on Screen series with "Canaletto and the Art of Venice". The event will show in Sedona on Monday, Dec. 4 at 4 and 7 p.m. at the festival's Mary D. Fisher Theatre.
The festival is proud to be the official host of the series, joining hundreds of theatres around the globe for this special exhibition on screen. Cinema guests can now enjoy unprecedented high definition access into the lives of renowned artists, their art and the fabulous museums and galleries that are the custodians of such masterpieces.
"Exhibition on Screen" open its fifth season with "Canaletto and the Art of Venice" — an immersive journey into the life and art of Venice's famous view-painter. No artist better captures the essence and allure of Venice than Giovanni Antonio Canal, better known as Canaletto.
The remarkable group of over 200 paintings, drawings and prints on display offer unparalleled insight into the artistry of Canaletto and his contemporaries, and the city he became a master at capturing. The film also offers the chance to step inside two official royal residences — Buckingham Palace and Windsor Castle — to learn more about the artist, and Joseph Smith, the man who introduced Canaletto to Britain.
From London, "Canaletto and the Art of Venice" will travel to the great Italian city to explore the origins of Canaletto's art. Whilst appearing to be faithful representations of the city, Canaletto's skill came from his manipulation of reality. He moved buildings around or opened up vistas to create the perfect composition, and his paintings of Venice were highly sought after by Grand Tourists. His playful imagination extended into a new genre in which he excelled. The 'capriccio' combined real and fantasy architecture into imagined views. In this sense, Canaletto is more than a topographical artist — he is a master storyteller.
Cinema-goers will embark on their very own 21st century Grand Tour, visiting the sites enjoyed by their 18th century counterparts and immortalized in Canaletto's views — from the Rialto Bridge to the Piazza San Marco, and the Palazzo Ducale to the Church of Santi Giovanni e Paolo. Guided by Royal Collection Trust curators and the world's leading experts in Venetian history, the film is not only a wonderful way to see the exhibition, but an opportunity to get closer to Canaletto and the city that inspired him.
"Canaletto and the Art of Venice" will be shown at the Mary D. Fisher Theatre on Monday, Dec. 4 at 4 and 7 p.m. Tickets are $15, or $12.50 for Film Festival members. Tickets are available in advance at the Sedona International Film Festival office or by calling 928-282-1177 or online at www.SedonaFilmFestival.org. Both the theatre and film festival office are located at 2030 W. Hwy. 89A, in West Sedona.