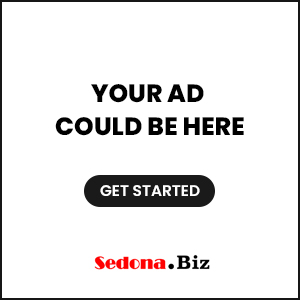 By Elizabeth Cate, Collection Development Librarian
Sedona AZ (February 9, 2018) – It's no coincidence that American Heart Month is in February, the month when we celebrate Valentine's Day. This February, give yourself the gift of heart health by taking steps to reduce the risk of heart disease, such as eating healthy, exercising, and, of course, quitting smoking.
Sedona Public Library offers many resources to help you commit to a healthy lifestyle. In February, the Library, in partnership with Northern Arizona Healthcare, will host a health screening and two health lectures: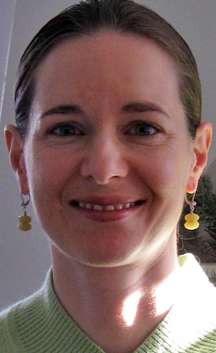 Health Screening: A free health screening will be held at the Library on Wednesday, February 14, from 10 a.m. to 4 p.m. in the community room. The screening is designed to assess the risk of diabetes and heart disease by measuring cholesterol levels, blood pressure, and blood glucose. Fasting is not required, and no appointment is necessary.
Women and Heart Disease Lecture: Steven Heilbrunn, MD, a cardiologist from the Heart and Vascular Center of Northern Arizona (HVCNA), will give a free lecture on women's hearth health on Thursday, February 15, from 6 to 7 p.m. in the community room.
Prior to joining HVCNA, Dr. Heilbrunn worked as an interventional cardiologist at several prestigious hospitals in Pennsylvania. He served as the director and assistant professor of interventional cardiology at Temple University in Philadelphia. He has authored numerous articles related to cardiovascular interventions, procedures, and the use of medications to treat patients. Additionally, he has led multiple research projects in the area of pharmaceutical treatment options.
Proactive Medicine Lecture: On Wednesday, February 21, from 10:30 to 11:30 a.m. in the community room, attend a free lecture about staying well through developing positive lifestyle, eating, and exercise habits.  Northern Arizona Healthcare is committed to helping our communities not only get better when they have medical challenges but also maintain their health and wellness.
According to the most recent U.S. News and World Report rankings, the top three heart-healthy diets are the DASH diet, the Mediterranean diet, and the Ornish diet. A selection of books about each of these dietary approaches is available through Sedona Library and other libraries in the Yavapai Library Network. We also have the newest edition of the American Heart Association's cookbook, which contains hundreds of recipes and updated guidelines for maintaining heart health.
As the American Heart Association states, "Even modest changes to your diet and lifestyle can improve your heart health and lower your risk by as much as 80 percent." Get started on your journey to improve your heart health by attending the special events at the Library during February—which is both American Heart Month and Love Your Library Month.
Sedona Public Library is a 501(c)(3) nonprofit organization. We are grateful for the support of the City of Sedona, Yavapai and Coconino Counties, businesses and foundations, and individuals like you. Your tax-deductible donation may be sent to: Sedona Public Library, 3250 White Bear Road, Sedona, AZ 86336 or can be made online at www.sedonalibrary.org.