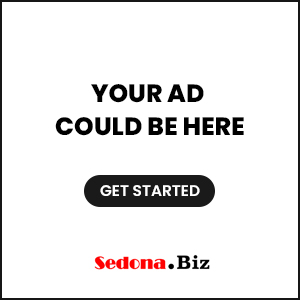 Yavapai County AZ (April 13, 2021) – MATFORCE, a primary prevention organization focused on stopping youth drug use before it starts, is offering many events and volunteer opportunities this Spring.
Become a partner in hope as a mentor to someone returning to the community from incarceration. No experience needed; all that's needed is the desire to help. Register today to learn how to volunteer as a Community Coach and make an impact in the lives of others and your community. Receive free training to learn needed skills for working one-on-one in helping provide referrals, emotional support and resources for former inmates. Visit YavapaiReentryProject.org/events-news to register for this free virtual training held on Saturday, April 17th from 10:00 am to 2:30 pm.
MATFORCE parenting education facilitator Sandi Cheney is hosting two new classes for anyone raising children. "The Family Dinner," a book by Laurie David, will be structured as a 6-session class, meeting once a week starting either April 13th or April 15th from 6:00 pm to 8:00 pm. These series of classes approaches caring for children in a completely new and exciting way. You will have fun building your own take-home booklets full of activities, conversation topics, music play lists, recipes and more. Seating is limited for these free virtual classes. Call Sandi at (928) 420-042 to register today.
Overdose deaths in Yavapai County are continuing to rise. Join community leaders and key stakeholders to learn what we can do as a community to help stop this alarming trend. Register today to attend the [Virtual] Overdose Fatality Review Board Annual Report Release, this Wednesday, April 14th at 10:00 am. Register today for this free event at matforce.org/events.
Chief of Cottonwood Police Department, and MATFORCE Board Member, Steve Gesell said, "We are grateful to see the Dump the Drugs events come back after being cancelled last year due to COVID-related concerns. Having a place to dispose of expired or unwanted medications is such an important resource for our communities."
Dump the Drugs in 5 locations throughout Yavapai County Saturday, April 24th from 10:00 am to 2:00 pm. Dispose of your expired or unwanted medications at the following locations:
Cottonwood Police Dept. | 199 S. 6th Street, Cottonwood
Camp Verde Marshal's Office | 646 S. 1st Street, Camp Verde
Yavapai County Sheriff 's Office – Black Canyon City Substation | 34825 S. Velda Rose Road., Black Canyon City
Yavapai College – Prescott Campus | 1100 E. Sheldon Street, Bldg. 28, Prescott
Chino Valley Police Dept. | 1950 Voss Drive, Chino Valley
Can't make it to Dump the Drugs? Call your local police department for Drop Box availability.
Do you have a loved one who is incarcerated? Incarceration affects the incarcerated individual and their loved ones after release. From Inmate to Citizen helps people understand the excitement, fear, and challenges when transitioning from prison into the community. Visit YavapaiReentryProject.org/events-news to register for this free virtual training held on Wednesday, April 28th from 5:30 pm to 7:00 pm.
The Arizona Drug Summit is where stakeholders in law enforcement, treatment, prevention, health and education join together to discuss emerging threats, promising practices and what's working. Change begins when we work together. The Arizona Drug Summit is Arizona's opportunity for learning, networking, and creating partnerships that will change lives. We encourage you to join us and become part of the solution to reduce substance use disorders, overdoses and death in our state. Registration is now open for the 4th annual event with both in-person and virtual registration options. Visit AZDrugSummit.org to register for the September 27th event.
For more information or to register for any of these events visit matforce.org/events, email info@matforceaz.org, or call (928) 708-0100.