Sedona AZ (September 12, 2012) – Eric Williams is gonna Rock This Town on September 20th, 2012 at Studio Live in Sedona. From the Stray Cats to Sinatra, ZZ Top to Ray Charles, Williams shares a night of music, dance and fun. Tickets are $15.00 in advance and $20.00 the day of the performance, a portion of the proceeds will benefit the Humane Society of Sedona (HSS).
This is not the first time Eric has performed on the Equinox to benefit HSS."The organization does so much for the animals and the community. They have low cost spay and neuter clinics to help stop pet overpopulation, they offer a low cost vaccination clinic, Kids & Kritters camp that teaches respect for all animals to children and of course their incredible adoption programs. I have been to the shelter and it is a fun place, the dogs are happy and playing in the dog park and the cats are roaming in these big rooms enjoying fresh air and sunshine." notes Eric.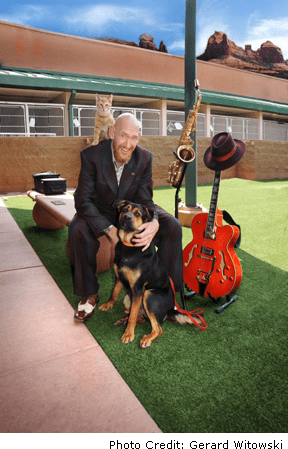 The Humane Society of Sedona will be on site the night of the concert for some pre-event fun. Come early and meet some of the dogs available for adoption or pick up a doggy grab bag for your pups at home. Staff and volunteers will be on hand to talk about the many ways to get involved with HSS including adopting, volunteering and donating.
"We are looking forward to another sellout crowd on the 20th." Notes Taryn Brean, Marketing and Development for Studio Live. "The more tickets we sell the more animals we get to help. It is definitely a "feel good" event. Eric's music really gets the audience going; singing, moving to the groove and having a great time. The fact that part of the proceeds from their tickets goes to the Humane Society just adds to the experience."
Eric is a sought after pianist, vocalist and guitarist who plays a wide variety of songs and several other instruments in his shows, including saxophones, harmonica, clarinet, dobro, and others. His music ranges from Gershwin and Cole Porter to Billy Joel and Elton John, and everything in between including ragtime, jazz, blues, boogie woogie, Motown and even classical. His show will include some original pieces as well.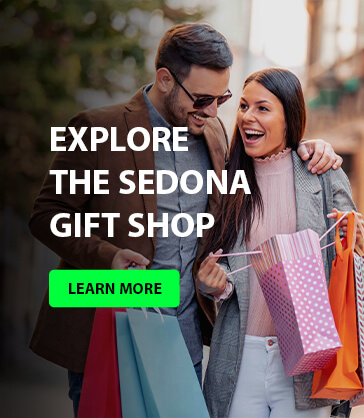 Eric has lived in Sedona for 18 years and performs regularly at many local venues as well as special events in Scottsdale, Laughlin, Prescott, Williams, and even Nashville. He lived there years ago and still gets calls to do recording sessions and special projects on a regular basis.  He earned a Masters Degree in Music at Youngstown State University and has been teaching college music courses as well as private piano, voice, guitar and sax students for many years. His love of performing as well as teaching music has opened many doors and his versatility with so many different instruments and styles of music keeps him busy doing what he loves: sharing the joy of music.
For more information please contact the Sedona Performing Arts Alliance/Studio Live at (928)282-0549. Tickets are available online at www.studiolivesedona.com or at the Studio Live box office located at 215 Coffeepot Drive in West Sedona. The Sedona Performing Arts Alliance is a 501(c)3 organization dedicated to advancing the Performing Arts thru Education, Live Performance and Artist Support. Studio Live is a tool for the SPAA to reach audiences and showcase their craft. 
Paw Prints, Humane Society of Sedona, Inc. an independent 501(c)(3) non-profit animal welfare organization, was established in the early '50s by a group of citizens concerned about the growing number of homeless dogs and cats. Today Paw Prints, Humane Society of Sedona, Inc. located at 2115 Shelby Drive provides shelter and care for homeless, abandoned and stray dogs, rats, cats and rabbits 365 days a year. For more information on adoption, donation and volunteer opportunities please call (928) 282-4679.