Sedona AZ (June 6, 2012) – Local artist and teacher Susie Reed is among the acclaimed photographers who'll be speaking at 2012 Sedona Photofest, from June 7th – 10th. She's also offering an opportunity for people to extend their experience one more day by joining her on a scenic Sedona sunset photo instruction tour being held in collaboration with Photofest on Monday, June 11th, from 4:30 – 8:00 pm.
This event starts at the Sedona Arts Center where Susie will draw upon over 30 years experience as a fine art and commercial photographer to explore in depth ways to take good pictures. She's an informative, engaging, knowledgeable expert who'll share photo tips, explain camera settings, what types and sizes of files to shoot, how to use a polarizing filter, achieve good composition and adapt to various situations. Susie will also talk about intangibles photographers can draw upon to develop their own unique eye. Then the group will go an off-road adventure with a U.S. Forest Service permitted jeep company to shoot some spectacular Sedona rock formations, panoramic vistas and lowland desert areas combined with high mountain forests.
Susie Reed teaches privately, at the Sedona Arts Center and formerly at California College of the Arts and San Francisco Art Institute. Her pictures are in many publications and on an array of products, including several calendars. Her critically acclaimed work has been shown in the Cooper Hewitt Museum, the De Young Museum, the International Museum of Photography and elsewhere.
In Sedona Susie exhibits her photos at Goldenstein Gallery where she is currently a featured artist in their June "Location, Location, Location" show. The gallery us showing a wonderful array of Susie's well-known Southwest rock art photos along with a new series of rich vibrant images that are about colors, textures, shapes and fluidity as seen in lush complex gardens and brilliantly colored flowing flamenco skirts.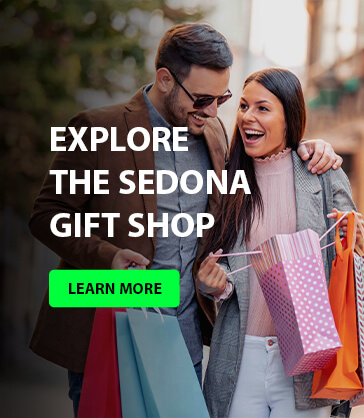 Jack Dykinga and Susie Reed are among a group of talented photographers who spoke at the first Sedona PhotoFest who are returning again this year for the second. Jack will be speaking at 7 pm on June 9th in the Theater at the Sedona Arts Center and Susie on June 7th at 5 pm in the same location. Her Thursday talk and class are full, but there is still room to join Susie for a more intimate learning experience and photo shoot on her June 11th Sunset Photo Instruction Tour.
This tour package is open to photographers of all levels. To make required advanced reservations, learn about other photo and archaeology tours with Susie Reed or get further information call 928-204-5856 or visit www.susiereedphotos.com.