Performed LIVE at the Mary D. Fisher Theatre by popular demand
Sedona AZ (November 8, 2013) – "Assisted Living: The Musical" returns to Sedona by popular demand after four sold-out performances last May. It will be performed by its authors Rick Compton and Betsy Bennet, who are currently doing a national tour of the production. This outrageous, live theatrical encore event will be presented by the Sedona International Film Festival at its Mary D. Fisher Theatre. There will be four performances Nov. 14-17 — the perfect way to laugh your way into the upcoming holiday season!
"Our audiences were in hysterics for every production last May! It is a laugh-riot from start to finish," said festival director Patrick Schweiss. "We had people begging us to bring it back so they could see it a second time and bring their friends. It is outrageous to see these two actors play 18 roles."

"Assisted Living: The Musical" — subtitled "Sex, Drugs and Gettin' Old," — delivers laughs from the opening scene. A newly-departed couple is greeted in the afterlife not by Elvis, but by Tiny Tim. The show romps through the "best years of their lives" at Pelican Roost, an active senior living community. The place oozes with characters who each have unique answers to later-life's questions.
"It's like a cruise," explains Pelican Roost resident Naomi Lipshitz-Yamamoto-Murphy, "except the final destination is not Cabo San Lucas." Naomi is one of the 18 characters played by the two actors.
"Assisted Living: The Musical" opened in Naples, Florida in 2010 and immediately drew the attention of national and international press. It enjoyed AP coverage in more than 180 newspapers, and on the radio including the BBC and ABC World Radio News. The San Francisco Examiner called it "Wickedly funny." The San Jose Mercury News warned, "You'll die if you miss this one." Its hometown Naples Daily News simply said, "Hilarious."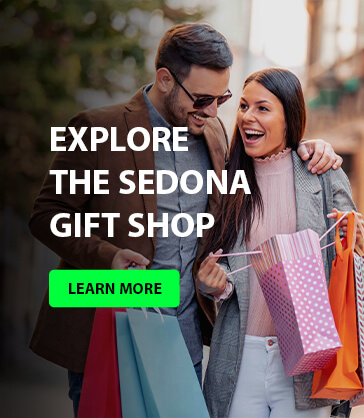 Audiences have expressed all manner of reaction to the show. One little old lady literally laughed herself off her chair and had to be helped up by two strong staffers. Another woman left the show in the middle, to return with a spare oxygen tank for her husband who was "laughing too much."
The show's authors have a different take on aging than some. "Old age is no more about fixed incomes and disability than youth is all about student debt and hangovers," says Rick Compton.
"Imagine a world in which no one expects you to work, no one can get pregnant, and where you get a 20% discount just for being alive," Betsy Bennett says. "That's Assisted Living."
There will be four performances of "Assisted Living: The Musical": Thursday, Nov. 14 at 4 p.m., Friday and Saturday, Nov. 15 and 16 at 7 p.m. and a special Sunday matinee Nov. 17 at 2:00 p.m. Tickets are $25 general admission and $20 for Film Festival members. Full-time student tickets are $15.
Visit www.SedonaFilmFestival.org for tickets and performance information or call 928-282-1177. Both the Sedona International Film Festival Office and the Mary D. Fisher Theatre are located at 2030 W. SR 89A in West Sedona.