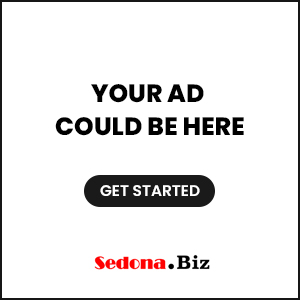 Clarkdale AZ (January 6, 2018) – Eight Yavapai College students have earned prestigious 2018 All-Arizona Academic Team scholarship awards, enabling them to continue pursuing their academic and career dreams tuition-free at an Arizona university.
The eight honorees are:
Casey Barr, Gilbert, Ariz.; Jimena Canchis, Bagdad, Ariz.; Nichole Carabin, Clarkdale; Spencer Coffin, Chino Valley; Ann Nardo, Prescott Valley; Megan Pickrel, Prescott; Terri Schuett, Prescott Valley; and Savannah Windes, Camp Verde.
The eight winners represent a wide variety of YC programs and attend four of the college's six campuses and centers.
The scholarships were awarded by the Arizona Board of Regents from nominations submitted by a local committee that reviewed applications based on academic achievement, leadership and community service. The All-Arizona Academic Team winners will be feted at a statewide celebration on March 1.
About the winners:
Casey Barr
Casey is currently studying engineering in the Applied Pre-Engineering program at YC and is pursuing multiple certifications, as well as an associate of applied science degree. He plans to continue his education at the University of Arizona, where he will pursue a bachelor's and a master's degree in materials science and engineering with a focus on renewable energy. "It is my hope to help establish a better tomorrow for this breathtaking planet before we eliminate our ability to breathe." Winning an All-Arizona Academic Team scholarship, he said, "eases the financial burden of tuition and will provide me the ability to be 100 percent engaged in my studies."
Jimena Canchis
Jimena is pursuing an associate's degree in science at YC. She plans to transfer to the University of Arizona next fall and continue studying biology. She dreams of finishing her education at Harvard University and becoming a respected infectious disease physician. She also hopes to one day travel to remote regions of the world to provide needed medical resources and alleviate human suffering.
Nichole Carabin
An aspiring teacher and parent educator, Nichole plans to transfer to Northern Arizona University to pursue bachelor's degrees in both special and elementary education. She hopes one day to land a teaching job in the Verde Valley and spend her summers serving as an educational and behavioral-health resource to families and school personnel. "I want to inspire students to have a love of learning and to be the best person they can be."
Spencer Coffin
Spencer is studying aviation technology in YC's Unmanned Aircraft Systems, or drone, program. He aspires to earn a bachelor of science in aviation technology or business management at Arizona State University. His ultimate goal is to operate an aerial data collection business.  Spencer said the All-Arizona Academic Team scholarship is his first scholarship award and a welcome one for greatly alleviating the financial burden of his educational goals. "It has surely given me a sense of pride to win a scholarship like this."
Anna Nardo
Anna plans to initially enter the workforce after earning an associate's degree in interdisciplinary studies at Yavapai College. Her interest in biological and biomedical sciences has steered her into emergency medical technician training. Her longer-term career goals include earning paramedic certification and a career either in firefighting or in healthcare as a trauma nurse.
Megan Pickrel
A future children's book author, Megan is on a path to earn an associate's degree at YC before transferring to ASU where she will study and pursue a bachelor's degree in English. Along with writing children's literature, Megan endeavors to one day serve as a college administrator. "I couldn't be more thankful to have received an All-Arizona scholarship, nor be more excited about the future," she said.
Terri Schuett
Terri is studying agriculture technology management at YC's Agribusiness and Technology Center in Chino Valley. Her continuing education plan includes pursuing a master's degree at the University of Arizona. Her goal is to become a sustainable agriculture and floriculture instructor, with advocacy work also a future priority.  "I feel elated, grateful, nervous, excited, honored, motivated and blessed all at the same time about winning this fabulous scholarship," she said.
Savannah Windes
An aspiring electrical engineer, Savannah plans to transfer to Arizona State University after earning an associate's degree at Yavapai College. Among her career goals is earning a master's degree and finding work that allows her to help improve the quality of life in underdeveloped countries.  "I am beyond blessed to have received the scholarship and am incredibly grateful to Yavapai College supporters for once again aiding in the fulfillment of my education!"