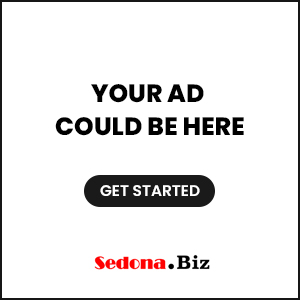 Clarkdale AZ (August 26, 2020) – Dr. Tina Redd, Yavapai College Verde Valley Campus Dean, was recently selected to be the first NAPIC Fellow by the National Asian Pacific Islander Council (NAPIC), an affiliated council of the American Association for Community Colleges (AACC). 
Under the Fellowship, Dr. Redd will partake in unique mentorship activities designed to foster a rich learning experience. Several Asian American/Pacific Islander leaders in higher education who have specific knowledge or skills to complement her learning needs, will act as her mentors. The overriding goal of the Fellowship is to ensure Dr. Redd's success as a new and promising AAPI leader at Yavapai College (YC). 
The NAPIC Fellowship includes a stipend to allow Dr. Redd to participate in national meetings and seminars essential to her professional development. Yavapai College is also supporting Dr. Redd by providing internal professional support and additional funds so she can take advantage of leadership development opportunities. 
When she heard about the Fellowship award, Dr. Lisa B. Rhine, Yavapai College President said, "We are proud and excited that Dr. Redd is the first to receive this honor. In her short time at YC, Dr. Redd has cultivated many relationships within the Verde Valley communities and her efforts have increased awareness of the College's programs. This Fellowship will undoubtably enhance her efforts and will help create access and equity for historically underserved students at YC's Verde Valley Campus." 
Dr. Redd was introduced to NAPIC through her mentor and former Central Oregon Community College President, Dr. Shirley Metcalf.  As a former President of the Western Region for the Community College Humanities Association, Dr. Redd attended AACC for several years.  It was at these conferences that Dr. Redd learned of NAPIC.  Dr. Redd is thrilled to be reconnecting with NAPIC, especially as she transitions into her leadership role for Yavapai College in the Verde Valley. 
"I'm very proud to be the first NAPIC Fellow.  Diversity in community college leadership is essential in building bridges to all the communities we serve.  My heritage, combined with being a first-generation college graduate, grounds my understanding of the struggles students face.  I am honored to be offered mentorship in removing barriers to success and creating a welcoming environment for everyone at YC," Dr. Redd said of her appointment. 
The NAPIC is a non-profit, charitable, organization that was established in 2007 as a national organization committed to promoting professional development of Asian/Pacific Islander leadership within colleges in the United States. Focused on educational objectives, NAPIC also provides support services for Asian/Pacific Islander students, advocates for social change, supports inclusive policies, and develops recommendations to the AACC on how to better serve its members.  
Supporting Dr. Redd with her NAPIC Fellowship is just one example of how YC endorses multiculturalism, equity, and social justice for all. The Respect Campaign, which started in 2017, and the Equity Taskforce, recently launched by YC President, Dr. Lisa Rhine, are two initiatives aimed at ensuring a welcoming, inclusive and supportive culture for everyone who studies, works and visits the community college that serves Yavapai County.  
If you have any questions about the NAPIC Fellowship, please contact Verde Valley Campus Dean, Dr. Tina Redd, 928- 634-6513, tina.redd@yc.edu.