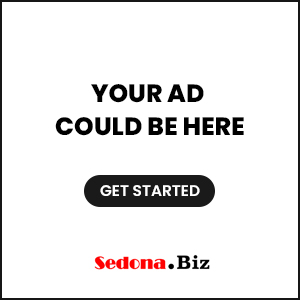 Sedona AZ (May 24, 2012) – On Friday, May 18, 2012, the City of Sedona Employee of Year award was presented to Donna Pflueger as part of the employee recognition event held at City Hall.
Donna began her career with the City of Sedona in September 1998 in the Waste Water Department.  Since December 2009, she has been working in the Public Works Department as the Public Works Administrative Supervisor.
Donna was selected by a group of her peers for her positive attitude, her genuine interest in customer service, as well as her displays of initiative, fairness, integrity, caring and honesty. 
As a long time employee of the City, she has demonstrated an enthusiasm for improvement by ensuring all projects are completed with care. Additionally, Donna always shows a willingness to help when there are shortages in other departments. She has volunteered numerous times in the City Manager's office in addition to emergencies such as the Brins Fire. 
Lastly, Donna interacts graciously with coworkers, consultants, contractors and the public with both her professionalism as well as displaying a great sense of humor.