By the Verde River Basin Partnership
Verde Valley AZ (June 29, 2012) – Do you know where your water comes from when you turn on the tap? The answer to this relevant question is extremely important to know, inasmuch as water is a finite resource.
Over the past several months the Verde River Basin Partnership (Partnership) has been at community events to inform residents on the topics of water issues, especially how water impacts our daily lives. Through interaction with the public, we've learned that a relatively high percentage of residents think their drinking water comes from the surface waters of the Verde River or one of its tributaries. However, for the overwhelming majority of the region's residents the source of their water at home is groundwater. Unless you have surface water rights, such as rights for irrigation, or you harvest rainwater, the water you use for all household and landscape needs comes from groundwater.
The Partnership's education effort focuses on helping fellow residents know and understand important relationship and dependence upon finite groundwater and surface water supplies. In many instances groundwater and surface waters are interconnected; therefore the impacts on one eventually affect the other. More >
It's groundwater that enables everyone to live in this high-desert environment. Understanding the important role of groundwater helps everyone comprehend their interrelationship with this natural resource, its finite supply, and steps necessary to preserve it. Economic viability—businesses and jobs—is directly tied to the need to understand the resource and what everyone must do to sustain it.  By perpetuating this critical resource everyone can sustain their quality of life, property values, and jobs and businesses while providing future children with a resource they can rely on into the future.
Water resources are a shared asset.  All share this asset with neighbors and the community. It is a resource that the entire region requires, including some water providers in the Phoenix area that hold senior water rights that are used to provide for household use, irrigation and energy production.
The Partnership believes that all of the region's residents should have a basic knowledge about the source of their water, the interconnection between groundwater and surface-water resources, how water users impact supplies, and what everyone can do collectively to sustain this vital resource. Not only is it important to have this basic understanding but also to use this understanding for the benefit of the entire community. This can be accomplished through education and involvement in understanding how all decisions today will impact water resources tomorrow and for centuries to come.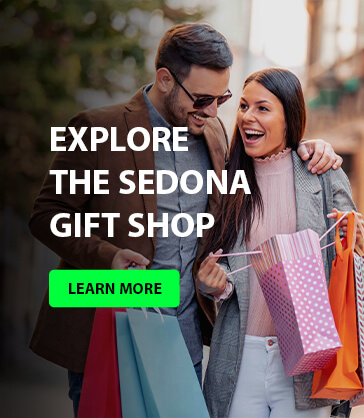 Over the last year the United States Geological Survey (USGS), in collaboration with the Partnership, has been conducting scientific studies to identify how different stresses to our hydrologic system can impact water resources in the future. This research will use the recently released Northern Arizona Regional Groundwater Flow Model to identify the potential impacts to water resources using different stress levels (essentially different rates of groundwater pumping) that are entered into the computer model.  More >
Throughout the world groundwater-flow modeling is used to help water-resource managers make decisions on issues such as supply, sustainability, costs, impact of population growth, and how to manage the resource into the future. In Arizona, groundwater-flow models have been used for decades by resource managers at the Arizona Department of Water Resources and in Active Management Areas (AMAs) in Prescott, Phoenix, and Tucson. In AMAs the information obtained from groundwater-flow models is used to produce Groundwater Management Plans. The State of Arizona requires these management plans and reviews them prior to implementation.
Before its release, The Northern Arizona Regional Groundwater Flow Model was peer-reviewed by scientists in Arizona, including the Arizona Department of Water Resources, and further reviewed by USGS researchers from other parts of the country.  This model represents a major advance in the understanding of the region's hydrologic system. It provides a tool for water-resource managers that represents a significant step forward in guiding the water-management decisions that will control the health of our shared water resources. Everyone simply can't afford to make water-resource decisions for our children's futures that are not guided by the best available science. 
The Verde River Basin Partnership not only wants you to know that your major source of water for household and business purposes is groundwater, but the Partnership also wants to assure that everyone is aware of how and why future planning decisions can impact the future and our economy.
For more information about the Verde River Basin Partnership please visit www.vrbp.org.