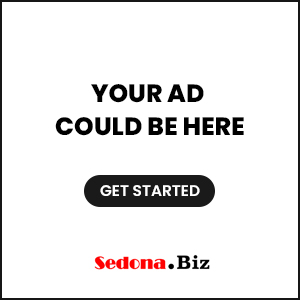 Clarkdale AZ (January 12, 2015) – Nationally-renowned marketing consultant, Michele Rennie, will be in the Verde Valley to present Direct To Consumer marketing techniques for wineries, tasting rooms and membership loyalty programs, Friday, Feb 6, 9 a.m. to 4 p.m. at Yavapai College Verde Valley Campus.
This event is open to the public. The cost to attend is $45, with pre-registration required. Yavapai College viticulture and/or enology faculty, alumni, students, and members of the Verde Valley Wine Consortium may register for a discounted price.
The Verde Valley Campus is located at 601 Black Hills Drive in Clarkdale. Yavapai College's Southwest Wine Center (SWC) is also located at Verde Valley Campus, offering certificate and degree programs in viticulture and enology. Enology is the science of making wine and viticulture is the science of growing wine grapes.
Rennie is a faculty member at Walla Walla Community College, and an entrepreneur who helped build the Washington state wine industry. She and her chef husband also operate an inn in Washington's wine country.
Seminar participants will identify established resources, technology tools, communication and branding techniques, as well as innovative methods to connect with consumers and build long-term relationships. "We will focus on current strategies and tactics for selling wine directly to consumers, and explore challenges and opportunities for developing loyal consumers," says Rennie. "Emphasis will be on the tasting room experience, wine club management, event marketing, e-commerce activity, and social media."
"Ms. Rennie will be the first presenter in a series of guest lectures we expect to bring to the Verde Valley, as our regional wine industry continues to flourish, " says Michael Pierce, Director of Enology at the Southwest Wine Center. "This seminar is an amazing professional development opportunity for those interested in a career or already working in the wine industry."
"From accredited coursework, to Small Business Development Services, and lifelong learning through the Community Education program, Yavapai College makes learning while earning a reality for the local workforce," says James Perey, Executive Dean of the Verde Valley Campus.
"Winter is a quieter time of year for the wine grape-growing segment of the industry," says SWC Viticulture Program Director and Verde Valley Wine Consortium Board member, Nikki Check. "I hope everyone interested takes this opportunity to move beyond basics towards mastery in developing their winery's Direct To Consumer efforts."
This seminar may also be of value to other small businesses in wine-tourism related areas, such as bed and breakfast establishments, innkeepers, farm-to-fork growers, and agri-tourism.
Questions? Visit www.yc.edu/VerdeCommEd or call Linda Buchanan, YC Greater Verde community outreach coordinator at 928-634-6530.