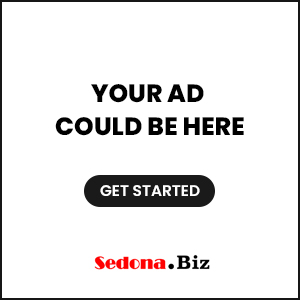 Come Paint on a Huge Mural: Your Remembrances of Loved Ones Passed
Sedona AZ (October 24, 2014) – "Don't worry if you think you aren't artistic…there is a place for everyone to paint on the mural, " encourages the artist Lovejoy who is back for a third year guiding and helping all those who wish to paint on the Marigold Mural. Tlaquepaque is once again pulling out all the stops for another fantastic Day of the Dead celebration or Dia de los Muertos from October 28th to November 2nd.
Central to the celebration is the Marigold Mural Project. Everyone, from youngsters to oldsters , is invited and encouraged to remember, honor and appreciate someone, in words or images on the huge 26 x 6 foot mural on the main Calle. Murals from the past two years will also be on display. They will move and inspire you to paint your own message!
Starting Tuesday, October 28th at 11 am be one of the first to paint your special remembrance. Lovejoy will be on hand at the painting tent every day from Tuesday until closing on Sunday, November 2nd, 11 to 5 pm. Grab a brush and pick your paint colors. Lovejoy will guide you, answer any questions and give encouragement. She is a gifted artist based in San Diego and operates a studio/gallery in historic Liberty Station where she teaches painting and holds classes in encaustic painting and sells original works of art. Formerly of Sedona, her mural work can be seen around town. As in years past Lovejoy will be painting the striking garlands and skulls framing the 26-foot mural.
"Last year over 400 people participated in the mural project," recounts Lovejoy. Every year this event gets more and more popular. Don't wait to the last minute because the mural gets filled up quickly…so it's best to come mid-week before the weekend if you can." This year prizes will be awarded to those posting the most photos using #marigoldmural as the hash tag. So come paint, photograph and post! You may win something cool.
Join us over the weekend for an over-the-top Dia de los Muertos Celbration!
Entertainment Saturday and Sunday, November 1st and 2nd 4:30 to 8:00 PM: flamenco music, fire dancing, aerial silks, face painting and more..
DiVom,lead by pianist and composer David Vincent Mills and his troupe, will beguile with their primal fire dancers. Performing "Carnaval de la Vida," a fusion of theater, fire and dance, it is totally original and enthralling! Calle Independecia from 5:00 pm to 8:00 pm.
 Eric Miller, brings his high-flying flamenco guitar feats to Patio del Norte from 4:30 to 7:30 pm.
Drew Bennett, Grammy-nominated flamenco guitarist, and Native American flutist will be performing in Patio de las Rosas between the Oak Creek Brewery & Grill and Secret Garden Cafe from 4:30 to 8:00 pm each night.
Gaetano and Friends, a Tlaquepaque Fiesta favorite, delivering exhilarating flamenco guitar music and dance in Patio de las Campanas from 5:00 to 8:00 pm.
Jugglers, stilt walkers, aerial artists with their breathtaking show is all happening along in Calle Independecia from 5:00 pm to 8:00 pm.
For more info got to ww.tlaq.com or https://www.facebook.com/tlaqsedona.