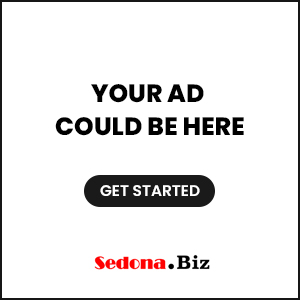 Sedona AZ (September 17, 2012) – The City of Sedona, The Red Rock Arts Council, and Jordan Historical Park would like to invite the public to the unveiling "The Storytellin' Cowboy" statue on Friday, October 26, 2012 at 11a.m. at the Sedona Heritage Museum.  Donated to the City of Sedona and its citizens, the bronze statute will be located at Jordan Historical Park.
"The Red Rocks Art Council commissioned Susan Kliewer to create this piece because of the work done together on the Sedona Schnebly monument 18 years ago, and because she is one of the Southwest's most acclaimed contemporary sculptors," said Harriet McInnis, president of the organization.  Her depiction of cowboys and Indians in everyday life, from the past as well as the present, are, as one critic said, "Truly heartfelt." 
"My work," says Kliewer "aims to show the common thread that underlies human experience.  In the early days when life in Sedona centered around farming and cattle, ranch hands would recite poetry and tell stories after a long day in the saddle.  This cowboy stands about six feet tall and has a classic patina.  His clothing, chaps, hat and boots reflect that period in Sedona history," commented Kliewer.
'This is the place where history is found," stated Bill Levengood, President of the Sedona Historical Society.  "It will tell visitors that this community, this city, values its history and its heritage, and is very much in keeping with the city's original intention for Jordan Historical Park as a place to teach."
Citizens and visitors are invited to attend the ceremony and hear presentations from RRAC, the Art in Public Places Committee, Jordan Historical Park and Mayor Rob Adams.  For more information, please contact Harriet McInnis (928) 282-0788 or Brenda Tammarine at (928) 203-5189.