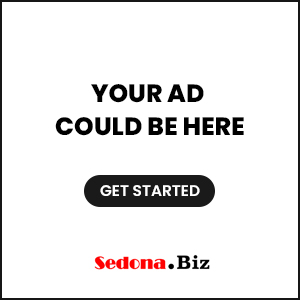 Sedona AZ (April 12, 2012) – "What Death Teaches Us About Life: The more you know about death, the more you live NOW!" with best-selling authors Dannion Brinkley and Paul Perry will be presented Friday, April 20, 7:00 pm at the Sedona Creative Life Center, 333 Schnebly Hill Road.
Officially dead for over 28 minutes when struck by lightning the first time in 1975 and having survived three near-death experiences (NDE), Dannion Brinkley is truly a living medical miracle. His life has been shoved under the scientific microscope, catapulted into the spiritual spotlight and evolved into a life of service to meet the needs of the dying.
In 1994, author Paul Perry joined Dannion to put that first NDE experience into words. Saved by the Light became a New York Times best seller, propelling Dannion into the media spotlight. A year later he and Paul wrote the follow up book, At Peace in the Light, and subsequently, The Secrets of the Light with Kathryn Brinkley.
NYT bestselling author Paul Perry started his own film production company in 2005 with the goal of making innovative films that matter. Among his ground-breaking films, "Afterlife" explores near-death experiences and their impact on those who have literally returned from death. Glimpses of Eternity: Sharing a Loved One's Passage from this Life to the Next, which he co-wrote with Dr. Raymond Moody, was published in 2010.
Two noted experts on the subject of death – one with three first-hand experiences and the other a noted researcher – Dannion Brinkley and Paul Perry will share insights into this mysterious but certain life event – from the physical to the spiritual, including:
How the benefits of our life work – our service to others – are magnified at death
Tools for dealing with end-of-life issues – loss, guilt and bereaavement
Methodologies and information to help those in transition and thoose who stay behind 
Join us for this informative and thought-provoking program with these two pioneers in the study of life's great mystery – death. The more you know about death, the more empowering your life will become! Life is about NOW – and NOW is all we really have.
Tickets: $45.00 per person
Net proceeds benefit The Twilight Brigade and Sedona Hospice Compassus a divison of Arizona Hospice Foundation, Inc.
Reservations and information: www.heartwisdomjourneys.com, phone 928.451.4670 or email karen@stellarproductionslive.com
About the Twilight Brigade
The Twilight Brigade, which Dannion co-founded in 1997, is one of the largest end-of-life care organizations, operating as an independent agency within VA hospitals and hospice care facilities across America. Its approximately 5,000 volunteers are dedicated to being at the bedside of our nation's dying, especially Veterans.
The Twilight Brigade is a California-based 501(c)3 nonprofit organization for the primary purpose of raising
society's consciousness about the needs of the dying, especially Veterans — through community and professsional education, advocacy, and direct service to the terminally ill and their loved ones, ensuring that no one need die alone.