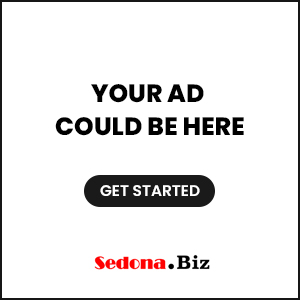 Filmmaker and bestselling author Paul Perry will be in Sedona to host the screenings and Q&A
Sedona AZ (November 7, 2012) – The Sedona International Film Festival is proud to present the Arizona premiere of "Dali's Greatest Secret" on one night only: Saturday, Nov. 17. There will be two shows at 4:00 and 7:00 p.m. at the festival's Mary D. Fisher Theatre.
Writer/Director Paul Perry will be in Sedona to host the exclusive premiere and conduct a Q&A after both film screenings. Perry is the author of four New York Times bestsellers and producer of four widely-acclaimed documentaries. He is also a Knight Commander in the Order of Saint Michael of the Wing, Portugal's oldest order of knighthood.
"Dali's Greatest Secret" reveals the secret of renowned artist Salvador Dali's Quest for God and redemption and reveals the story behind the painting that changed his life.
At the age of 55, Spanish surrealist Salvador Dali found himself trapped between Communist atheism and Roman Catholic belief in God. It is no surprise given that Salvador's father was an atheist and his beloved mother, who died when he was 16, was a staunch Catholic. Dali felt spiritually trapped.
"Heaven is to be found exactly in the center of the bosom of the man who has faith," he wrote in his autobiography, The Secret Life of Salvador Dali. "At this moment I do not yet have faith, and I fear I shall die without heaven."
Now, in 1959, all of that was about to change. Salvador Dali was asked by John Haffert, cofounder and director of The World Apostolate of Fatima (also known as The Blue Army) to paint a picture of the first part of the Fátima Secret, the Vision of Hell, as seen in 1917 by the child seers of Fatima.
"The painting Dali was commissioned to do was just a work for hire," said the film's writer/director Paul Perry. "But it turned into much more than that for Dali. By studying the Message of Fatima and description of the Apparitions and Visions and spending time with world renown Fatima Scholars, and allegedly meeting Sister Lucia — the only living Seer of 1917 — Dali converted back to Catholicism, the religion of his childhood."
There was just one catch – he kept the conversion to himself. It was to become Dali's Greatest Secret. Dalí's Fatima Secret!
"Dali definitely became more religious during this period," said Nicolas Descharnes, Dali expert, Associate Producer and – along with his father Robert – the world's leading authenticator of Dali's art. "But he hid it from the people in his inner circle. Only a special group of people knew of Dali's conversion and of his daily routine of Mass, prayers and devotions.
As proof of Dali's increased interest in religion, Descharnes points to a 400% increase in the amount of religious art created by the surrealist after he painted Vision of Hell in 1961.
"Dali did nothing in the usual way," said Perry. "He was one of the greatest artists in the 20th century, and certainly one of its most unique. He was a constant seeker of truth in all arenas of life – mysticism, history, science, God – and he rediscovered God by accident through the Vision of Hell at Fatima. Dali's devotion to Fatima and the Secrecy surrounding this painting and his own conversion is one of the great untold stories in art."
"Dali's Greatest Secret" will be shown at the Mary D. Fisher Theatre on one day only: Saturday, Nov. 17 at 4:00 and 7:00 p.m. Writer/Director Paul Perry will introduce the film and host Q&A discussions after both premiere screenings. This premiere event is sponsored by the Andrea Smith Gallery.
Tickets are $12, or $9 for Film Festival members. Tickets are available in advance at the Sedona International Film Festival office or by calling 282-1177. Both the theatre and film festival office are located at 2030 W. Hwy. 89A, in West Sedona. For more information, visit: www.SedonaFilmFestival.com.