By Elizabeth Cate, Collection Development Librarian
Sedona AZ (October 2, 2012) – With the Verde Valley Spinners and Weavers Guild display and demonstrations continuing through next week, and the Sedona Camera Club display running until the end of the month, a review of resources available at Sedona Public Library relating to crafts and hobbies seems timely. Whether you engage in a favorite activity for fun or for profit, you'll find helpful materials at the Library.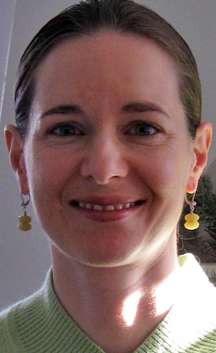 Most craft and hobby books are located in the 600s and 700s sections of the nonfiction collection. Don't forget to check the New Books area for the Library's latest acquisitions on any topic. Look for recently published craft and hobby books such as "With Fabric and Thread: More Than 20 Inspired Quilting and Sewing Patterns," "Bohemian-Inspired Jewelry: 50 Designs Using Leather, Ribbon, and Cords," and "Paper Made!: 101 Exceptional Projects to Make out of Everyday Paper."
Learn how to market your handmade crafts online in "Starting an Etsy Business for Dummies." If gardening is your hobby, why not spend some time this fall and winter learning techniques to use during next year's growing season. For example, check out the unique "Vegetable Gardening the Colonial Williamsburg Way: 18th-Century Methods for Today's Organic Gardeners."
Our magazine collection offers many options for crafters and hobby enthusiasts. Model trains are the focus of "Model Railroader," one of our newest periodicals. Jewelry makers will appreciate "Bead and Button" and "Ornament." For textile artists, we carry "Crochet," "Piecework," "American Patchwork and Quilting," "Cloth, Paper, Scissors," and "Threads." Other titles for hobbyists include "American Philatelist," "Outdoor Photographer," "Fine Woodworking," "Rock and Gem," and "Sky and Telescope." In addition, we have a selection of magazines covering sports and athletics, cooking, gardening, travel, art collecting, and gaming.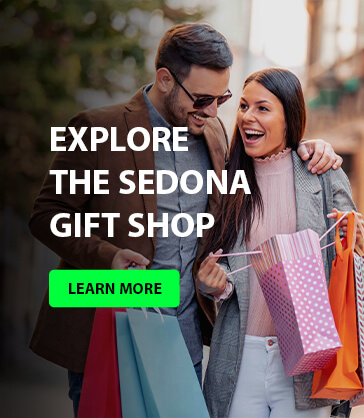 From your home computer, you can access an abundance of online information about your craft or hobby. On our website, www.sedonalibrary.org, choose Find Articles and More, Databases A to Z, and then Hobbies and Crafts Reference Center. Sign in to this Arizona statewide database by providing your zip code, and explore the articles—many of which feature color photographs—about both common and esoteric hobbies. Equestrians, model ship builders, and even PEZ dispenser collectors will discover useful tips in Hobbies and Crafts Reference Center.
Your hobby might be an enjoyable solitary pursuit, but it can also provide an opportunity to connect with others who have similar interests. A number of local hobby and craft groups and clubs meet at the Library. For instance, the Spanish knitting group gathers every Friday at 4 pm. You don't have to speak Spanish to join—it's open to everyone. Other clubs that meet regularly at the Library include the Chess Club, the Sit and Stitch group, the Embroidery Guild of Northern Arizona, the Sedona Car Club, and the Sirius Lookers astronomy club. Many groups are open to the public or allow drop-in visitors at their meetings.
It's not too early to start working on your craft project for the Library's annual Festival of Wreaths. Decorate an ornament or make a wreath or tabletop tree, and you will receive one free ticket to the Festival's opening gala. For more information, pick up a Festival brochure at the reference desk.
Sedona Public Library is a private, 501(c)(3) non-profit corporation, supported by donations and grants. Your tax-deductible donation may be sent to: Sedona Public Library, 3250 White Bear Road, Sedona, AZ 86336