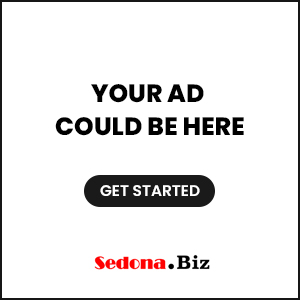 Cottonwood AZ (January 20, 2014) – The Cottonwood Idol vocal competition presents the 'Finals' on Sunday, January 26th at 5:00 pm at Old Town Center for the Arts. 
Beginning with over 50 contestants the field has been narrowed, through two auditions in November and three rounds in January, to the top four contestants in each age division. The public is invited to attend this exciting event that will determine the new Junior, Teen and Adult Cottonwood Idol 2014.
The contestants for the Final round on Sunday, January 26th, at 5:00 pm, by age division, are Junior Idols – Ellee Gray, Bella Rosa, Jaden Wakefield, and Riley Whitaker. Teen Idols – Jessikah Bonner, Capri Corwin, Danielle Glick, and Samantha Zoller.  Adult Idols – Marie Jarreau, Jason Joseph, Steve Ray, and Marianna Tripp.
Talented actor / singer Shondra Jepperson will emcee the final event.  Judges Jeanie Carroll, Mikel Swank, Dev Ross and Tom Jepperson, who are some of the finest professional entertainers, directors and teachers in the area, will select the winner in each age division.  Special guest performances by Tom & Shondra and Jeanie Carroll will highlight the evening's concert.  
"We truly appreciate the tremendous show of support we've received for this event, that will benefit the new Susan J. Rheem Adult Day Center in Cottonwood," commented Marketing Director for Adult Care Services – Stephen Wisenhunt.  Proceeds from the event will help to support the programs and services the Adult Day Center will provide for adults and seniors with disabilities. 
Sponsors for the Cottonwood Idol event include: Mark Tufte, manager of Cottonwood Country Bank, KUDOS, Verde Independent, Matt Oxendale for Oxendale Motors, National Processing Solutions, Verde Valley Medical Center and Old Town Center for the Arts.
Additional sponsor support and donations are still being received.  If you are interested in becoming a donor or sponsor, or would like to provide a prize for this event please contact:  Cindy at 928-300-9860 or send an email to cholcombe14@earthlink.net.  
Come cheer on your favorite singer on Sunday, January 26h at 5:00 pm. Tickets are $10 advance or door and $5 for children under 12.  Tickets are available online at www.showtix4u.com and can be purchased at Desert Dancer, Mount Hope Foods in Cottonwood and at Crystal Magic in Sedona.