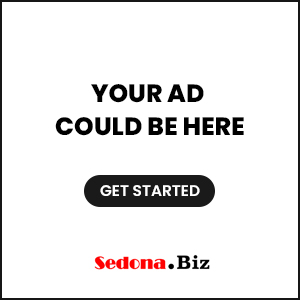 Cottonwood AZ (January 4, 2014) – Welcome in the New Year by celebrating with the Cottonwood Idol Top Thirty as they begin their series of vocal talent competitions on January 5th at Old Town Center for the Arts.  Contestants' vying for the Cottonwood Idol Junior & Teen divisions begins at 4:00 pm and the Cottonwood Idol division begins at 7:30 pm.
The public is invited to attend this exciting series of events, held each Sunday in January, to raise funds for the Adult Care Services and The Susan J. Rheem Adult Day Center in Cottonwood. Proceeds from the event will help to support the programs and services they provide for adults and seniors with disabilities.  Please note the ticket and sponsor information provided below.
Selected from over 50 talented vocal artists in November during two auditions at Old Town Center for the Arts, the Top Thirty finalists, by age division, are Junior Idols –  Kyrstyn Collechio, Riley Whitaker, Jacqueline Vargas, Cierra Fanning, Isaiah Gracia, Mia Williams, Jaden Wakefield, Bella Rosa, Lazor Lansen, Ellie Gray, Destiny Herzog, Rising Idols: Shannon Herzog, Nicole Pinneri, Erin Ahern, Jessikah Bonner, Lela Winant, Capri Corwin, Olivia Reinhold, Danielle Glick, Shy Roberts, Samantha Zoller, Adult Idols:  Marie Jarreau, Donnie Burrus, Autumn Bennett, Marianna Tripp, Jordan Zimmer, Jason Joseph, Bob Burt, Steve Ray, Pam Fox.
The contestants will sing a variety of songs including pop, opera, hip-hop, show tunes, blues and country-western to name a few. Talented actor / singer Shondra Jepperson will emcee the events.  Judges Jeanie Carroll, Mikel Swank, Dev Ross and Tom Jepperson, who are some of the finest professional entertainers, directors and teachers in the area, will narrow the field for the next rounds to be held on Sunday, January 12th and 19th. The finals will be held on Sunday, January 26th. 
Sponsors already on board for this event include: Mark Tufte, manager of Cottonwood Country Bank, KUDOS, Verde Independent Editor Dan Engler, Matt Oxendale for Oxendale Motors, National Processing Solutions, Verde Valley Medical Center and Old Town Center for the Arts.  We need everyone's support and we are still accepting prizes for all ages in the competition. If you are interested in becoming a donor or sponsor, or would like to provide a prize for this event please contact:  Cindy at 928-300-9860 or send an email to cholcombe14@earthlink.net.  
Come cheer on your favorite singer on Sunday, January 5th.  Junior and teen competition begins at 4:00 pm and the adult competition starts at 7:30 pm.   
Tickets are $10 advance or door and $5 for children under 12.  Tickets are available online at www.showtix4u.com and can be purchased at Desert Dancer, Mount Hope Foods and Orion Floor Garden Café in Cottonwood and at Crystal Magic in Sedona.