By Elizabeth Cate, Collection Management Librarian
Sedona AZ (July 19, 2013) – Universal Class is a new online resource, available at no cost to Sedona Library patrons, that offers hundreds of continuing education classes. These self-paced classes, with real instructors, cover diverse fields such as computers and technology, performing arts, and financial management. You can access Universal Class courses 24/7 from your home computer. If you don't have a computer or need help getting started, the Library provides free public computers and computer assistance.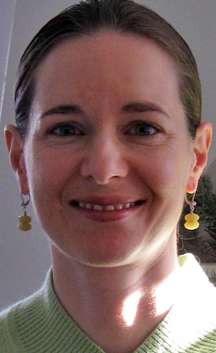 To begin using Universal Class, go to the Library's Research and Databases page, www.sedonalibrary.org/findarticles.php, and click the Universal Class icon. You'll be asked to fill out a new member registration form, including selecting a username and password. Then, choose up to five classes from the A-to-Z class list or the areas of study. To join a particular course, simply click the Join This Class button on the class's description page.
Classes are typically divided into about a dozen lessons. Each lesson usually includes a written lecture and an assignment and quiz. Instructors grade assignments and provide feedback. As you complete a lesson, the next one becomes available. Universal Class remembers where you've stopped each time you log off so that you can rejoin a class at the same point. Unlike the classes you took in school, Universal Class courses are virtually pressure- and deadline-free. You have six months to finish a class.
While Universal Class courses do not offer college credits, some classes award continuing education credits, or CEUs, upon successful completion. As a CEU provider, Universal Class is accredited by the International Association for Continuing Education and Training, or IACET. Ask your employer if they accept IACET CEUs.
Of course, you can take Universal Class courses for personal enrichment rather than for professional advancement. There are dozens of classes to pick from, and the courses encompass topics both serious and entertaining. Examples include Building Self Esteem, Floral Arrangement, and Tex-Mex Cooking.
Another great continuing education resource you can access anytime from the Library's web site is LearningExpress Library. This online learning platform is geared more towards workplace and educational preparation than is Universal Class, and it employs a variety of teaching tools, such as practice tests, downloadable e-books, and video tutorials. Both Universal Class and LearningExpress Library offer valuable instruction on developing computer skills. Finally, if your continuing education goals include learning a foreign language, try Mango, an online language-learning system that teaches conversation skills for over 30 languages. Questions? Call 928-282-7714 and ask for the reference department.
Sedona Public Library is a private, 501(c)(3) nonprofit corporation, supported by donations and grants. Your tax-deductible donation may be sent to: Sedona Public Library, 3250 White Bear Road, Sedona, AZ 86336.