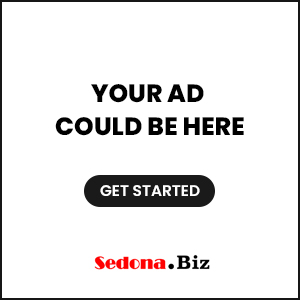 Latest endowment will help two students now, many more in future
Prescott AZ (November 20, 2014) – The community's interest in and support for the future healthcare needs of Yavapai County residents continues to be reflected in the number of healthcare scholarships that groups, families and individuals fund for Yavapai College Allied Health students.
The most recent addition to the list of donors is Dr. Everett Hendricks, retired physician at Yavapai Regional Medical Center. Dr. Hendricks, a long-time Prescott resident, donated $156,415 to the Yavapai College Foundation for scholarships for Yavapai College Allied Health students. The Florence Churchill Hendricks Endowment for Healthcare Education scholarship provides immediate scholarship support for two current Nursing students, Nina Kinsey of Prescott Valley and John Wilcox of Camp Verde. The remainder of the donation will be used to generate interest, dividends and capital appreciation for future Allied Health scholarships.
"It means a great deal to be acknowledged for what I've accomplished so far, and recognition from an organization such as yours acts as a catalyst to motivate me further towards my goals," Wilcox wrote in a letter of thanks to the donor. "I only hope that one day I'm able to utilize my skills to help others in the way that you are helping me now."
"I want to be a nurse in a labor and delivery unit," Kinsey said. "That's my passion and my goal. Having a scholarship ensures that I won't have as much financial stress, and I can continue to focus on school so that I can get a great education, get a great job and provide my kids with a good life."
In addition to Nursing, Yavapai College offers Allied Health education in Health Information Management, Medical Assistant, Nursing Assistant, Pharmacy Technician, Phlebotomy and Radiologic Technology. These programs, leading to associate's degrees or professional certificates, provide quality education that will develop competent, caring, holistic and ethical practitioners who value lifelong learning and adapt to continuous changes in the health care system.
Some 70 Yavapai College Allied Health students are receiving full or partial scholarship support for the fall semester. Other groups, families and individuals that have funded scholarships for students in the YC Allied Health programs are:
Jane Brisack Andre/Prescott True Value Memorial Scholarship
Dr. Ralph Arnold Nursing Scholarship
Blue Cross Blue Shield Endowed Nursing Scholarship
Roy Bronander Memorial Scholarship
Conley Family Nursing Scholarship
Ray A. Elliott, Jr., Family Scholarship
Garner-Smith Scholarship Fund
David Girdaukas Scholarship
Gnagey/Physicians' Assistants Nursing Scholarship
Elizabeth Hooker Nursing Memorial Scholarship
Dr. Ray Inscore Endowed Scholarship
Jewish Community Foundation Health Care Scholarship
LeGate Family Scholarship
Luchek Family Memorial Scholarship
The Margaret Medendorp Nursing Scholarship
Miller Family Endowed Scholarship
Nick & Pat Nicolai Scholarship
Florence Nightingale Nursing Scholarship
Ardy Jo Noel Memorial Scholarship
Prescott Jewish Community Foundation
Prescott Memorial Fund Scholarship
Scottie Quail Nursing Scholarship
Martha & Mary Rummel Family Scholarship
Marion Gardner Shipley Nursing Scholarship
James & Herchanna Sullivan Nursing Scholarship
Suzie King Taylor Nursing Scholarship
West Yavapai Physicians Endowed Scholarship
Ruth S. Whitten Scholarship
Yavapai County Medical Society Scholarship
For more information about YC's Allied Health programs, contact Nancy Bowers, Allied Health director, at 928-776-2252 or nancy.bowers@yc.edu.
For more information about how you can support YC Allied Health students, contact Paul Kirchgraber at 928-717-7773 or paul.kirchgraber@yc.edu.