Dinner, cabaret, music, fun and more – Twenty Years and Still Kicking
Sedona Film Festival presents an evening to remember in celebration of its 20th Anniversary at a special fundraising event on January 11
What do you get when you mix together incredible food from Enchantment Resort, dancing, and a Cabaret performance by Lainie Kazan and her fabulous trio? A NIGHT OF RIP-ROARING FUN!!!!!!! Think flappers; feather boas; jazz; ostrich feathers; Prohibition; Speakeasies; the Charleston; bathtub gin and gangsters. Dress in style and search that closet for something to wear, add the trimmings and kick up your heels — whatever comes to mind! Enjoy the camaraderie and start the New Year off with a bang — all in honor of the 20th Anniversary of the Sedona International Film Festival.
Travel back in time to the Roaring 20's for an evening of fun with friends. Enchantment Resort is pulling out all the stops, and Executive Chef David Schmidt will be preparing a delectable meal that the resort is famous for. This elegant menu will be an award-worthy highlight of this special event. Enchantment is also offering special hotel rates for attendees.
Included in the price of a ticket will be a chance to win fabulous dining prizes — dinners, gift certificates, fine food, wine and more! Plus a live auctions featuring dinner parties, chef's tastings, private parties and much more will also be part of the evening's festivities.
The highlight of this benefit for the Sedona Film Festival will be featuring a Cabaret Performance by legendary actress and performer Lainie Kazan and her trio. She will transform the stage to take us back in-time to a different era where times were changing fast and loose.
Lainie Kazan is the embodiment of the word entertainer — and artist who has reached the pinnacle in virtually every area of performance. She has come a long way since she was Barbra Streisand's Broadway understudy in "Funny Girl." Once she was able to display her electrifying talent in two shows, she became the "Chanteuse" of her native New York, with nightclub stints and guest appearances on virtually every top variety and talk show in network television, including an unparalleled 26 appearances on "The Dean Martin Show." She even hosted her own variety special for NBC and opened the popular "Lainie's Room" and "Lainie's Room East" at the Los Angeles and New York Playboy Clubs.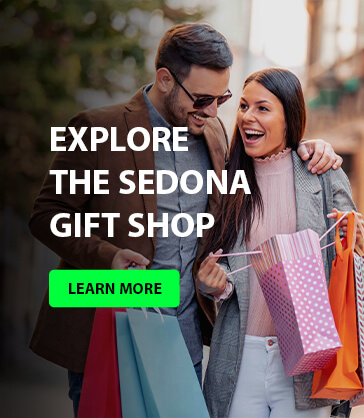 The sensual magnetism Lainie exuded in her variety shows and nightclubs attracted film directors and producers, leading her quickly into acting on both the gold and silver screens. After watching her coo through ballads and belt like a sassy blues woman at San Francisco's Fairmont Hotel, an astonished Francis Ford Coppola offered her a plum role on "One From The Heart."
Lainie received a Golden Globe nomination for her performance in Richard Benjamin's "My Favorite Year," starring Peter O'Toole. Other films include "Lust in the Dust" with Tab Hunter and Divine, "Delta Force" with Chuck Norris, "Beaches" with Better Midler and Barbara Hershey and "Harry and the Hendersons" directed by Steven Speilberg. Lainie has received critical acclaim for her role in the blockbuster comedy "My Big Fat Greek Wedding," which has grossed over $600 million worldwide and won the People's Choice Award. She reprised her role in CBS' "My Big Fat Greek Life" TV series.
Lainie, however, has never forgotten her roots as a live performer. She reprised her role in the Broadway musical version of "My Favorite Year," which won her a Tony Award nomination for Best Featured Actress, and has also starred on Broadway in "The Government Inspector" with Tony Randall, and recently starred in the award-winning drama "The Exonerated." Her voice has never sounded better. Critics and jazz lovers praise the maturity and depth of feeling that grew from years of experience.
The Roaring Twenties Formal is a kick-off for the 20th Anniversary Sedona International Film Festival which takes center stage in late February. This year will be like no other. Be the first to hear our spectacular line-up. The Films and the Celebrity events will be better than ever, the entertainment over the top and parties galore.
Wine reception begins at 5 p.m. on Saturday, Jan. 11. Dinner and the evening's festivities will follow.
Space is limited to 160 people for this very special event. Tickets for "Roaring Twenties Formal" are $120.20 per person for Film Festival members and $140.20 for non-members. The event will support the 2014 Film Festival. Call the Sedona International Film Festival at 928-282-1177 for tickets and more information. You may also visit our website at www.SedonaFilmFestival.org.