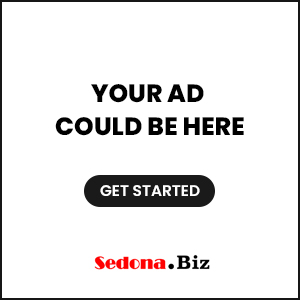 Flagstaff AZ (June 28, 2012) – A high volume of recreational traffic is expected in the forest through the Fourth of July week, and forest users are reminded to be safe and to abide by the current restrictions in place across the forest.
Additionally, there has been an increase in violations of the current restriction of "no discharging a firearm" and visitors are asked to refrain from shooting in the forest. Forest conditions are currently at the extreme level, which means it is extremely dry and sparks from bullets can ignite a wildfire. Thus, shooting within the Coconino National Forest is currently prohibited.
Other restrictions that are currently in effect on the Coconino NF include:
– No campfires (coal and wood) anywhere on the forest, even in developed campgrounds.
– No smoking outside of vehicles or buildings.
– No chainsaw use between 9 a.m. and 8 p.m.
– No internal or external combustion engine without spark arresters.
– No welding, explosives, or fireworks.
Pressurized liquid or gas stoves and lanterns that can be turned off are allowed, and visitors may use portable generators between 8 p.m. and 9 a.m.
Practice Leave No Trace principles
The Forest Services does not have campsite cleanup or garbage pickup services, so visitors must pack out whatever they pack in. If you see garbage bags piling up in one location on the forest, do not add to that pile, and leave the forest cleaner than you found it. Additionally, human waste is an increasing problem on the forest, and neglectful visitors leave it behind in bags and buckets. For recommendations on properly disposing of hazardous human waste, visit the Leave No Trace website at www.lnt.org.
Know before you go
Road and area closures and restrictions can occur throughout the year. Prior to making the trip, visitors should call their local ranger stations or visit www.fs.fed.us/r3/coconino for current conditions, closures and trail information. Additionally, campsites will fill up quickly, so visitors should call the nearest ranger station to inquire on status. Crowding and traffic is expected at popular creek-side locations near Sedona, so consider rim campgrounds near Flagstaff and Happy Jack as an alternative. Keep in mind that most Coconino National Forest offices in Flagstaff will be closed on the Fourth of July.
The Coconino National Forest implemented the Travel Management Rule in May, which prohibits driving motorized vehicles off open/authorized Forest Service roads. A free map showing all open roads is available at any Forest Service station or office, as well as online at http://go.usa.gov.PEa. (web address is case sensitive). Additionally, a closure is in effect for the Fossil Creek area and more details about that closure can be found online at www.coconinoforest.us, under Alerts & Warnings.
Be respectful to other Forest visitors
The forest belongs to everyone and the Coconino National Forest offers a variety of recreational opportunities for Forest visitors to enjoy this holiday weekend, such as hiking and backpacking, trail riding by horse and bicycle, camping and picnicking, boating and fishing. Be prepared to share the forest with other visitors. Drive with caution and be respectful to other visitors.