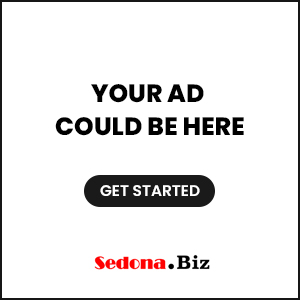 Sedona AZ (August 5, 2018) – As part of the effort to improve the Oak Creek watershed, the Coconino National Forest is releasing the preliminary environmental assessment (EA) for the Oak Creek Watershed Restoration Project and seeking public comment on the analysis.
The public is invited to provide input during the 30-day comment period beginning Aug. 3 through Sept. 4 on the EA, which includes nine separate activities to improve the watershed conditions, wildlife habitat, and water quality, including removing unauthorized roadside parking in locations along state Route 89A in Upper Oak Creek Canyon in partnership with Arizona Department of Transportation.
To view the preliminary EA online that details the nine activities, see the Forest Service's project website: https://tinyurl.com/OakCreekWRAP. In addition, the public can learn more about the analysis at a public meeting from 5 to 7 p.m. Aug. 20 at the Red Rock Ranger District Office, 8375 SR 179, Sedona.
The public can submit their comments in person at the Red Rock Ranger District office, 8375 SR 179, Sedona, or in writing, through one of several methods:
E-mail: Send to comments-southwestern-coconino-redrock@fs.fed.us and include "Oak Creek Watershed Restoration Project" in the subject line.
U.S. Mail: Send to Coconino National Forest, Attn: Oak Creek Watershed Restoration Project, P.O. Box 20429, Sedona, AZ 86341.
Fax: to (928) 203-7539.
This project is based on the 2016 Middle and Lower Oak Creek Canyon Watershed Restoration Action Plan developed to benefit watershed conditions. The project builds on collaborative efforts with stakeholders, including the Oak Creek Watershed Council and the Northern Arizona Forest Foundation. The Forest Service is also working closings related to project activities along SR 89A with the Arizona Department of Transportation.
The proposed activities include:
Oak Creek Canyon unauthorized roadside parking planning. Restore and rehabilitate unauthorized parking and unauthorized trails in locations along SR 89A in Upper Oak Creek Canyon.
End of Chavez Ranch Road day-use site planning and toilet installation. Develop this area as a low-impact, day-use site to reduce negative impacts from unmanaged recreation, including installing a toilet outside the 100-year floodplain.
Angel Valley Forest Road 89B Oak Creek day-use site and toilet installation. Design two designated parking areas, install a toilet outside the 100-year floodplain, and restore areas adversely impacted by unmanaged vehicle and camping uses.
Mitigation of unauthorized trails to improve habitat for the listed narrow-headed garter snake. Provide access to Oak Creek and West Fork of Oak Creek in hardened, rock-armored locations and decommission unauthorized trails.
Spring Creek aquatic organism passage on Willow Point road crossing. Remove and replace the existing Spring Creek crossing structure on Forest Road 796 to improve aquatic organism passage and improve road drainage.
Install new pet waste stations near perennial water and trailheads. Add to the number of pet waste stations at 16 trailheads.
Protection and riparian restoration at Molina homestead. Convert the end of Forest Road 9845 into a trail and realign to allow access to Oak Creek.
Lower Oak Creek unauthorized motorized trail closure and restoration. Close and restore motorized unauthorized roads leading across Oak Creek from Forest Road 9813 to FR 119B.
Road decommissioning in the Oak Creek watershed. Decommission approximately 19 miles of roads by placing boulders, using vegetative slash, camouflaging entrance points, ripping, and seeding.
Written, hand-delivered, and electronic comments concerning this project are being accepted following Friday's publication of the legal notice in the newspaper of record, the Red Rock News. The comment period begins Aug. 3. The publication date in the newspaper of record is the exclusive means for calculating the comment period for this project, per the 36 CFR 218.6. If the comment period ends on a Saturday, Sunday or federal holiday, comments will be accepted until the end of the next federal working day, in this case the comment period ends Sept. 4. Comments received in response to this solicitation, including names and addresses of those who comment, will be part of the public record for this project.
A final EA and draft decision notice are anticipated to be released later in 2018.