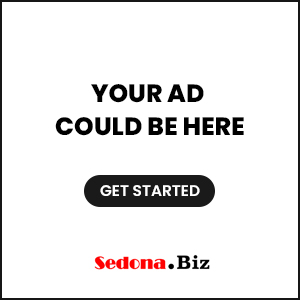 By City Talk: Public Works Director/City Engineer Charles Mosley
Sedona AZ (June 13, 2012) – June 30 marks fiscal year end for the City.  It is a good time for the Public Works Department to review accomplishments and look forward to next year's work.   In addition to accomplishing routine work, our Department made significant progress moving several important projects through the Public Works design-construction-use cycle.  The following provides a brief summary of these projects.
Permit Processing:  By June 30, we anticipate processing 358 grading, fence, and building-related permits since July 1, 2011.  Right-of-Way, banner, and addressing requests, which are processed through the Facilities Maintenance Division of Public Works, are running at a pace of about 242 for the year.  These permit totals are close to the totals from the previous year.
Blue Stake Requests:  Everyone should call 811 before they dig.  Underground utility owners, including the City, will mark the location of their facilities to avoid damage as they dig.  The City anticipates processing 1303 of these "Blue Stake" requests this fiscal year.  This is about 200 less than last fiscal year.
Monsoon Storm Impacts:   To reduce these impacts, work began on a pre-monsoon program.  The goal of this program is to remove debris that might significantly block flow or become mobile during a storm event, thereby contributing to flooding.
City Infrastructure:  Several additions were made to the City infrastructure over the last year.  In the Harmony area, more than two and one-half miles of road were repaved.  A major storm drainage crossing was installed across SR 89A near Tortilla Drive.  Arts sculptures were added to the roundabouts at SR 89A/SR179 and SR89A/Brewer Road intersections.  Musical instruments for the public were installed in the Uptown area.  Wetlands and upgraded ultra-violet light disinfection were installed at the Wastewater Reclamation Plant, as work continued on enhancing the wastewater effluent management system.  Construction of Barbara's Park got underway.  Bicycle racks and bicycle route signs were installed throughout the City.  A transit shelter, with solar power lighting, was installed along SR 89A.
Design and Construction:  Besides constructing several projects, design proceeded on the multi-use field improvements and a path connection from the lower parking area along Posse Ground Road to the Casitas Picnic area, in the southwest portion of Posse Ground Park.   Design of Phase III of the Harmony-Windsong storm drainage improvement project was completed and construction of the project is expected to start in July/August 2012.  Design is proceeding on plans for upgrading several wastewater pump stations throughout the City. Surveys were performed as part of moving forward on storm drainage improvements at the south end of Stanley Drive in the AAA Industrial Park.
The resolution of plans for a project does not always mean that it will be constructed.  It was determined that the Yule Avenue and Mormon Road extensions would not proceed, after discussions with the affected neighborhoods.
Next year, in addition to proceeding to construction on several projects that were in design this year, we look forward to beginning work on several new projects.  These include increasing the miles of road paved, beginning design on two major storm drainage projects, looking at the injection well component of the effluent management program, and  Sunshine Lane roadway safety improvements.
From design to construction to reaping the benefits of these improvements to our community, the cycle of Public Works continues.