Be your Government
By Sedona City Councilor Mark DiNunzio
Sedona AZ (April 25, 2012) – At the April 24th meeting, your City Council likely adopted a proclamation naming the Month of May as "Sedona Voter Registration Month." 
This vote follows the Council's decision made at the April 12th meeting to become a partner with the O'Connor House Initiative that will conduct a statewide voter registration drive as part of its statewide effort to increase citizen participation in the governmental process.
For me, as noble as the registering of new voters is, the activity raises a question as to whether we are barking up the right tree, or the wrong tree. 
Looking at our recent past, our Sedona problem seems to me to be that registered voters don't vote, rather than not enough residents are registered.  I would focus on getting out the voters first.
Do you know that only 46% of registered Sedona voters actually voted in March?  Less than half of us voted.  That really surprised me because we had a 62% turnout for the referendum just four months earlier.
We had 3 City Council seats open for election.  But, there were only 4 candidates!
The Mayor seat was open.  Yet, the incumbent mayor ran unopposed.  There was not a second candidate for mayor!!
By all means, register people to vote. But, our bigger problem here seems to be that people are not voting, not that more people need to be registered.
And, equally important, more people need to step up to run for office, to participate, to be of service.
I wonder what the reasons are for our apparent apathy.  
The issue particularly concerns me because history has taught me, and I suspect many of you, that without an active, engaged community, the quality of government declines and the cost of government increases.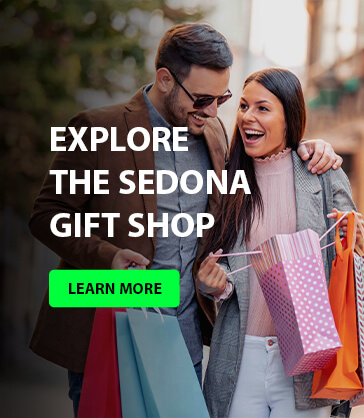 We are blessed with an active population.  We have literally thousands of volunteers supporting a broad variety of causes.  We have many active church communities and active parents supporting our schools and their activities. 
Why only 46% turnout at the polls?  Why so few candidates?
If we are going to improve our turnout, we need to first know what the problems are so we can apply corrective measures.
How do we do it now?  Do you want polling places in addition to mail-in ballots?  Are the ballots easy to fill out and return?  Can we improve there?  Do you want more information?  Should we publicly fund campaigns to get more information directly into homes? 
Do people watch City TV on Cable Channel 4?  Do they watch City video on the City website?  Would they watch public debates and public forums on either if the City broadcast them?
I could go on and on.  It is an issue that desperately needs to be addressed and improved in my opinion. 
When I ask people for the reasons that they don't get involved with city government they cite a distaste for "politics".  I understand.  Yet I have not experienced much politics.
I have also come to understand that the way to keep politics out of local government is to elect people who want to serve and do what is best for the community rather than people who have an agenda to complete.  It can be done.  All it takes is individual action.  
What do you think?  What has been your experience with our election process?  What do you suggest?  What do your neighbors and friends think?  Will you let your city know? 
We would love to hear from you.  Please take a few minutes from your day and contact us.  Email me at mdinunzio@SedonaAZ.gov; write me at Sedona City Hall, 102 Roadrunner Drive, Sedona, AZ 86336; or phone me 928-301-7939.
The more involved you are the better we will be.  I promise you.  Thank you for all that you do.
These comments are mine alone and do not represent the thinking of City Council or City staff.