Should we privatize the Sedona wastewater system?
By Councilor Dan McIlroy
Sedona AZ (May 22, 2012) – Some fifteen years ago, the voters of Sedona approved bonds to finance the wastewater system that runs underground for nine miles from the Chapel area to the treatment plant west of town on SR 89A.  The original cost was somewhere between 75 and 90 million dollars.   This debt is now around 60 million dollars.  For a city of ten thousand residences, this debt comes out to be about six thousand dollars for every man, woman, and child in our city.  We also will spend in fiscal year 2012 approximately $5.6 million in debt service.  This debt will not be satisfied until 2027.  An additional five million dollars per year from sales tax revenue is devoted to subsidizing the true cost of operating the wastewater system.  Single family residence homeowners presently pay approximately forty dollars per month for wastewater service.
Should we privatize our wastewater system by selling it to a private contractor?  If we do this, it could eliminate our long-term debt and remove the city from operating and maintaining the wastewater system. This would free up some eleven million dollars annually which could be used for immediate drainage and flood control projects, and better internal street maintenance.  We could also afford to remove the unsightly power poles along SR 89A and replace them with underground utilities.
The downside of this proposal is that the monthly residential wastewater service charge will have to go up.  A private contractor, such as the Arizona Water Company or Waste Management, will be regulated by the Arizona Corporation Commission, and would have to make a profit.  This could possibly cause the present residential wastewater service rates to rise two or three times, to about one hundred dollars a month.
The Sedona wastewater system is an enterprise fund.  It is supposed to operate at the true cost of its services.  This historically has not been the case.  From its inception, until recently, the Sedona monthly residential wastewater rates remained unchanged for 14 years at $32.54.  The City Council approved a five year plan to gradually raise the residential wastewater rates.  The residences are now paying more of the true cost of operating the wastewater system thereby freeing up some of the sales tax revenue for other city needs.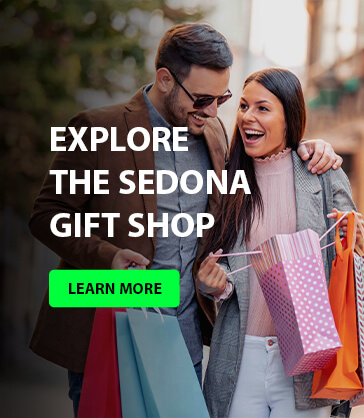 Sedona lives on the sales and bed taxes paid by tourists who visit our city.  The three percent sales tax and three percent bed tax generate approximately ten to twelve million dollars annually.  This essentially funds the city's operation.
The tradeoff is keeping the wastewater residential rates artificially low by subsidizing them with sales tax dollars, or selling our wastewater system and paying off our long-term debt.  The latter approach could possibly immediately release approximately eleven million dollars annually for other pressing city needs.
I know it will be unpopular to expect residents, who are living on fixed incomes, to pay the true cost of their wastewater service.   This is especially so as they have grown accustomed to having low rates provided by sales tax dollars.
I am merely submitting an idea that needs to be seriously explored for the long-term financial health of our city.
This City Talk article expressed the opinion Councilor Dan McIlroy and does not necessarily reflect the opinion of the Sedona City Council or the City of Sedona.