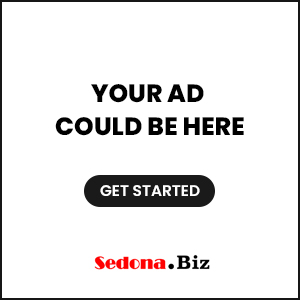 Sedona AZ (February 3, 2015) – Please join us in the Sedona City Council Chambers, 102 Roadrunner Drive, on Thursday, February 19, 2015 at 2 p.m. for a joint showing and discussion of two important films, "Loved to Death: The Story of Oak Creek" and "Bag It."
 "Loved to Death: The Story of Oak Creek" is a short 17-minute film about the problems associated with the high amounts of recreation on Oak Creek.  The film follows four individuals collecting trash and educating people about watersheds throughout the summer of 2014.  This fun and educational documentary delivers insight to the effects we have on our surrounding environment here in the Southwest.   
"Bag It" is a fun and entertaining way to engage and get informed on the discussion of plastic bags and their impacts.  The film covers such topics as plastic bag politics, single-use disposable packaging, recycling, plastic's impacts on human health, ocean pollution, and more.
The City of Sedona welcomes your input on our city's sustainability and stewardship of our natural environment.  Please join us and find out what we're doing!  For more information, please call David Jakim at 928-203-5031 or email djakim@SedonaAZ.gov.